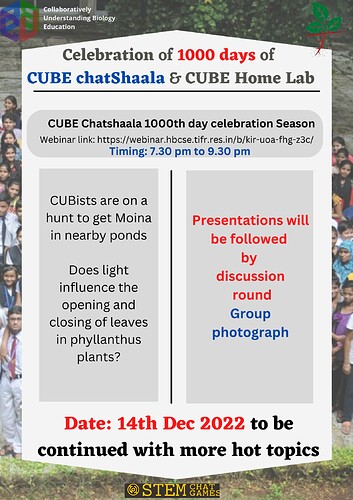 What a great idea, a HOME LAB is! A place where everyone can participate in research, Indeed! The CUBists will share their journeys and their work today as part of the 1000 days of celebration, so we would like to invite everyone to join CUBE chatShaala to encourage these young researchers.
Timing: 7.30 pm to 9.30 pm
Let''s celebrate this occasion by posting photo updates from around our Home Labs/Locality with essential description including "possible research question".