Today's Chatshaala disscussion was about Earthworm Culture .
![WhatsApp Image 2023-04-11 at 9.39.04 PM|690x388]
Cubists from St.peters college joined and we were discussed about how to find Earthworms & the culturing methods.
How do Earthworms getting food from soil !!!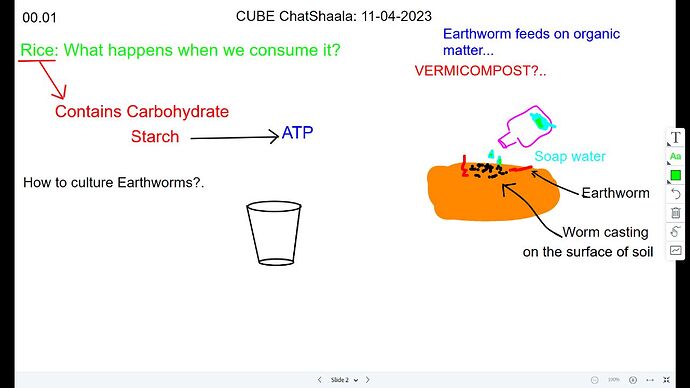 @Aiswarya explained the way in which how she collected the earthworm
- Used soap water to collect earthworms
- Search for earthworm excreta
How do we look for earworms in our surroundings !?
Do Shraddha get earthworms in her CUBE GARDEN LAB!!!
(upload://jN085RAsDa3OgPgzTFUvVjG6nC0.jpeg)
How to differentiate butterflies from moths?
what is interesting about Sara's work on common Mormon butterflies !!
*Sara collected 10 no.of caterpillars from Curryleaf plant
*Sara observed 3 different forms female common mormon
Who are others working on same study from India?
Dr. Krushmedh Kunte, scientist from NCBS working on mimicry pattern of Common mormon butterflies…@Theertha
How Sara cultured 10 caterpillars !?
here, is a link of sara's work
References shared during CUBE Chatshala
CUBE Garden Lab ( Panvel Mumbai MH) How an ordinary place like a garden can be trasnformed in to a lab like GARDEN LAB?
Camera, Communication and Collaboration= leads to formation of garden into new CUBE Garden lab.
Group photograph of participants of 11th April 2023 CUBE Chatshaala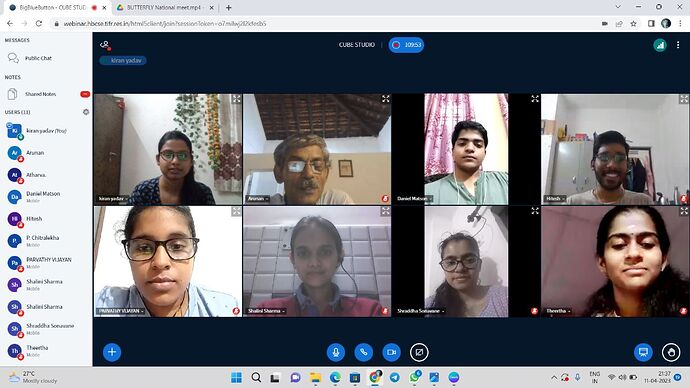 Thanks to all participants of CUBE Chatshhala for joining and sharing valuable knowledge with all others. speacial thanks to @KiranyadavR for writing key points during CUBE Chatshaala.