Meeting URL:

A front-end for HBCSE web conferencing server. You can create your own rooms to host sessions, or join others using a short and convenient link.
Please click on the BigBlueButton above to join the Cube Chatshaala
Timing: 05.30pm to 09.00pm
Session will be recorded and recording link will be post in the same thread after the dicscussion
Looking Forward to the participants
Thanks
Screenshot of whiteboard from Cube Chatshaala discussion,
An excellent start to compare activity pattern of plants and Animals. In the above picture, pink color graph depicts the opening and closing of Phyllanthus plant leaves in a pattern and with respect to the sunrise and sunset time. Blue color depicts the observation graph of circadian rhythm in fruit flies.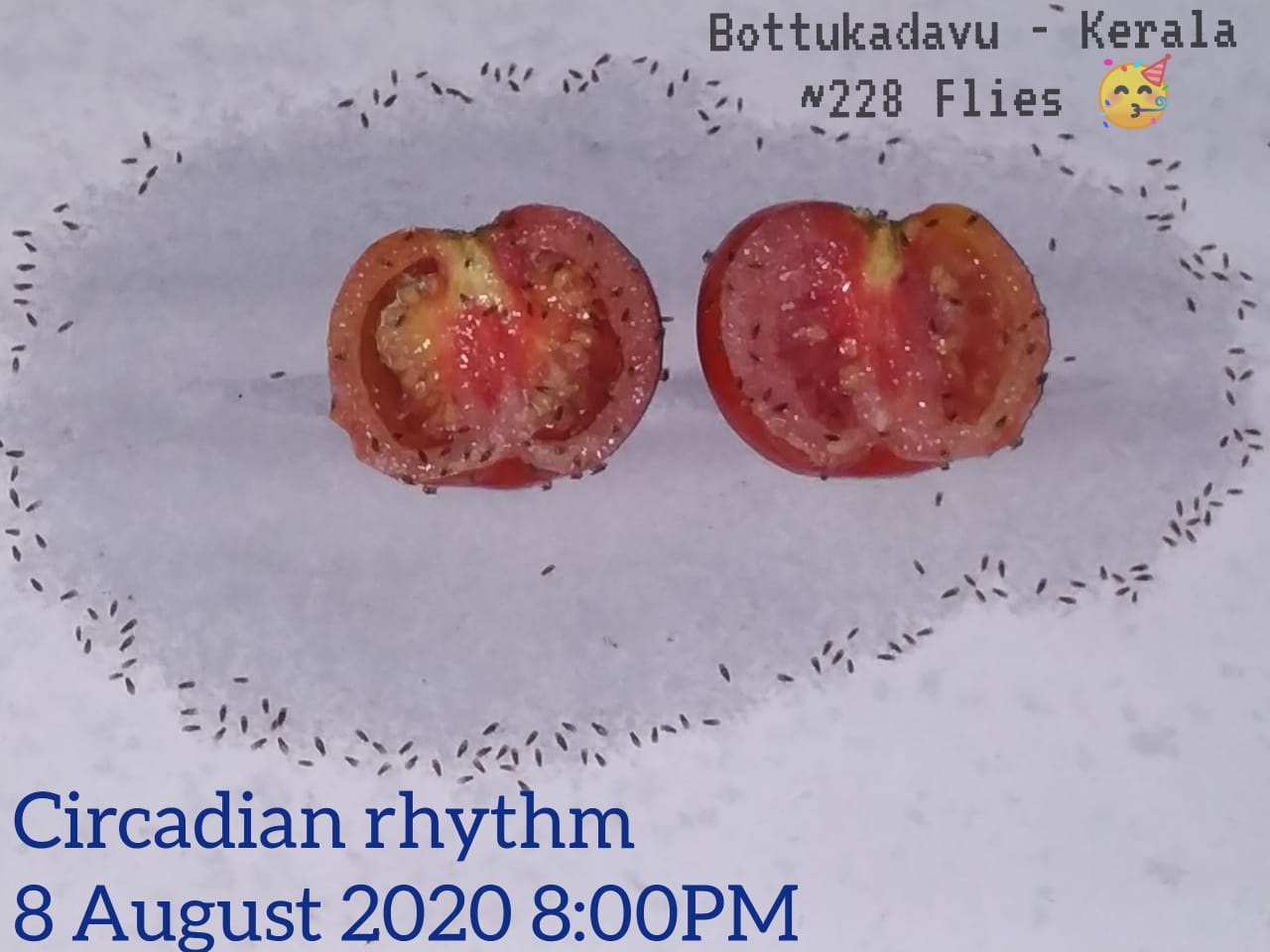 i would like to ask everyone! why fruit flies in this picture are arranged on a paper in a particular manner?
Notes Shared during the webinar:
References:
1.CHEMICAL CUES THAT GUIDE FEMALE REPRODUCTION IN DROSOPHILA
MELANOGASTER

females select substrates containing acetic acid (Figure 2) for egg-laying, showing egg-laying attraction,
but do not stay on such sites once they have laid the egg, showing positional repulsion. The egg-laying
preference for acetic acid is primarily relayed through gustatory neurons, while positional aversion is
relayed through the olfactory system (Joseph et al. 2009)
2.D. melanogaster are attracted to food containing acetic acid (AA) as an oviposition (egg-laying)
substrate

To view the recording, follow the link below:
https://webinar.hbcse.tifr.res.in/playback/presentation/2.0/playback.html?meetingId=e325100769fb1c679de47d6c5f4397fa70eeed5c-159688644151
https://webinar.hbcse.tifr.res.in/recording/screenshare/e325100769fb1c679de47d6c5f4397fa70eeed5c-1596886441571/