Share examples of the polygons which you made in today's turtleArt session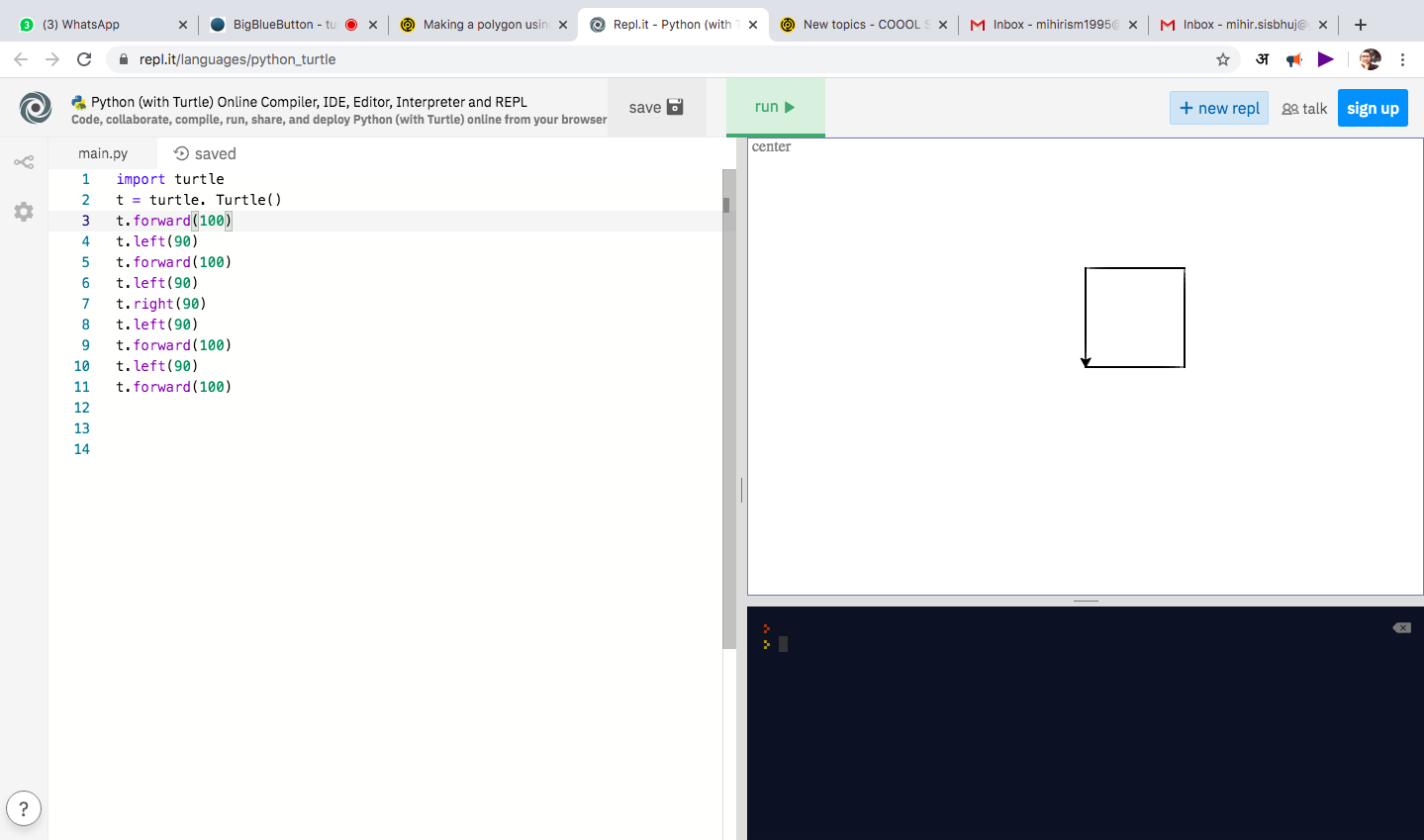 Part of turtlart workshop - first attempt
This is my work today.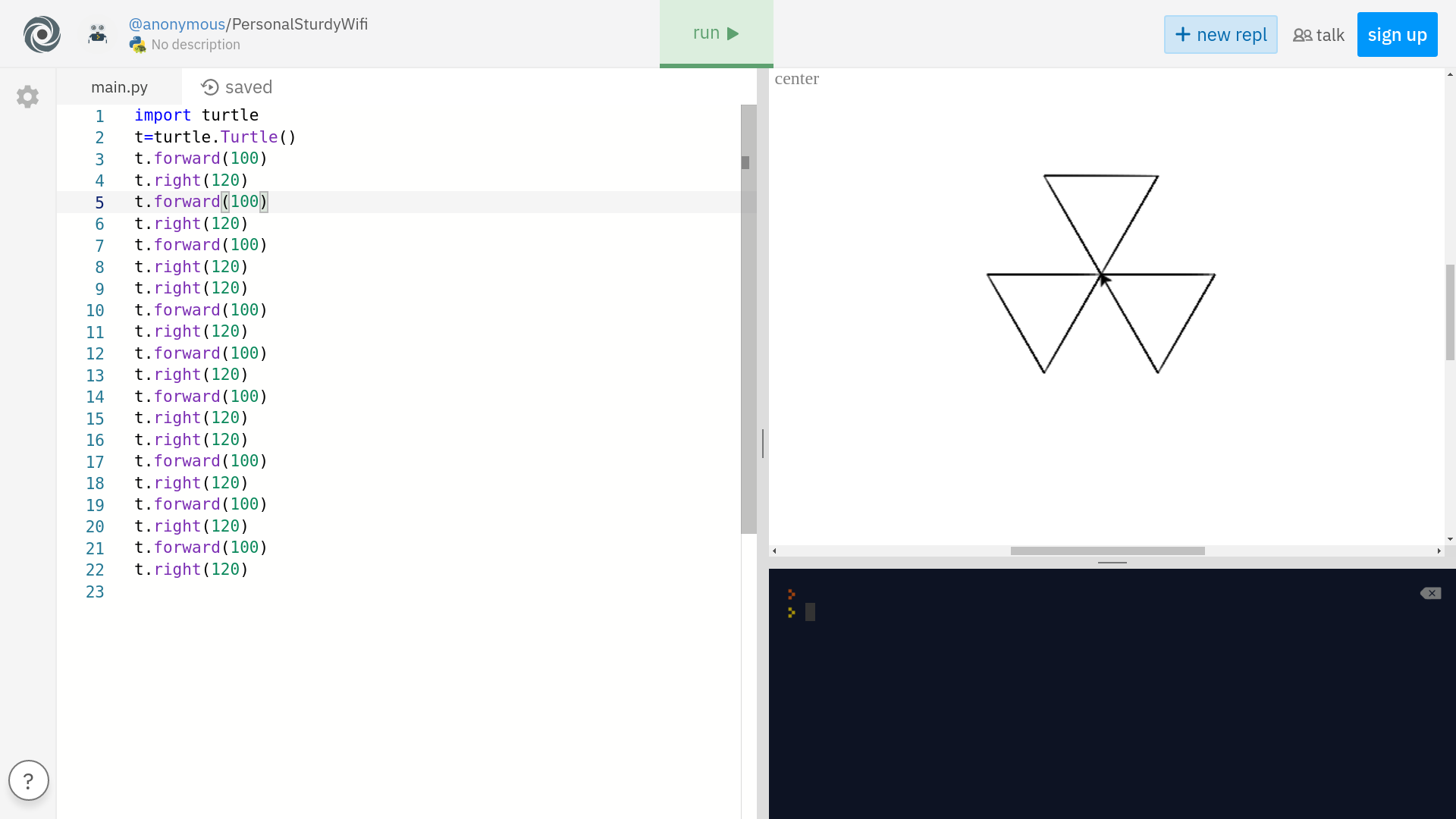 Hi, this is Param from Shishukunj International School, Bhuj, so I am sharing my Screenshot of today's first experiment or a small try of making a SQUARE, so here is my Square below!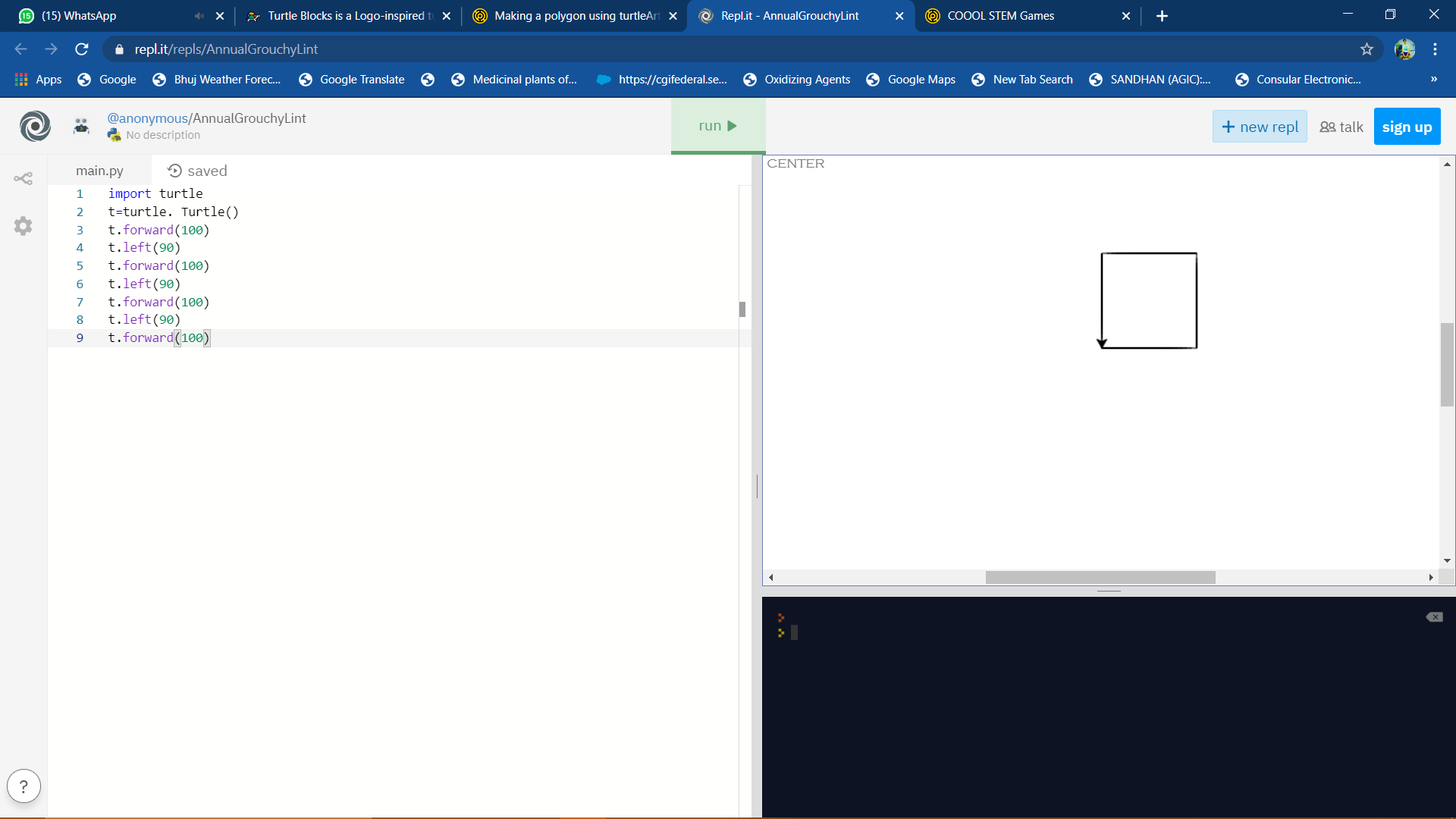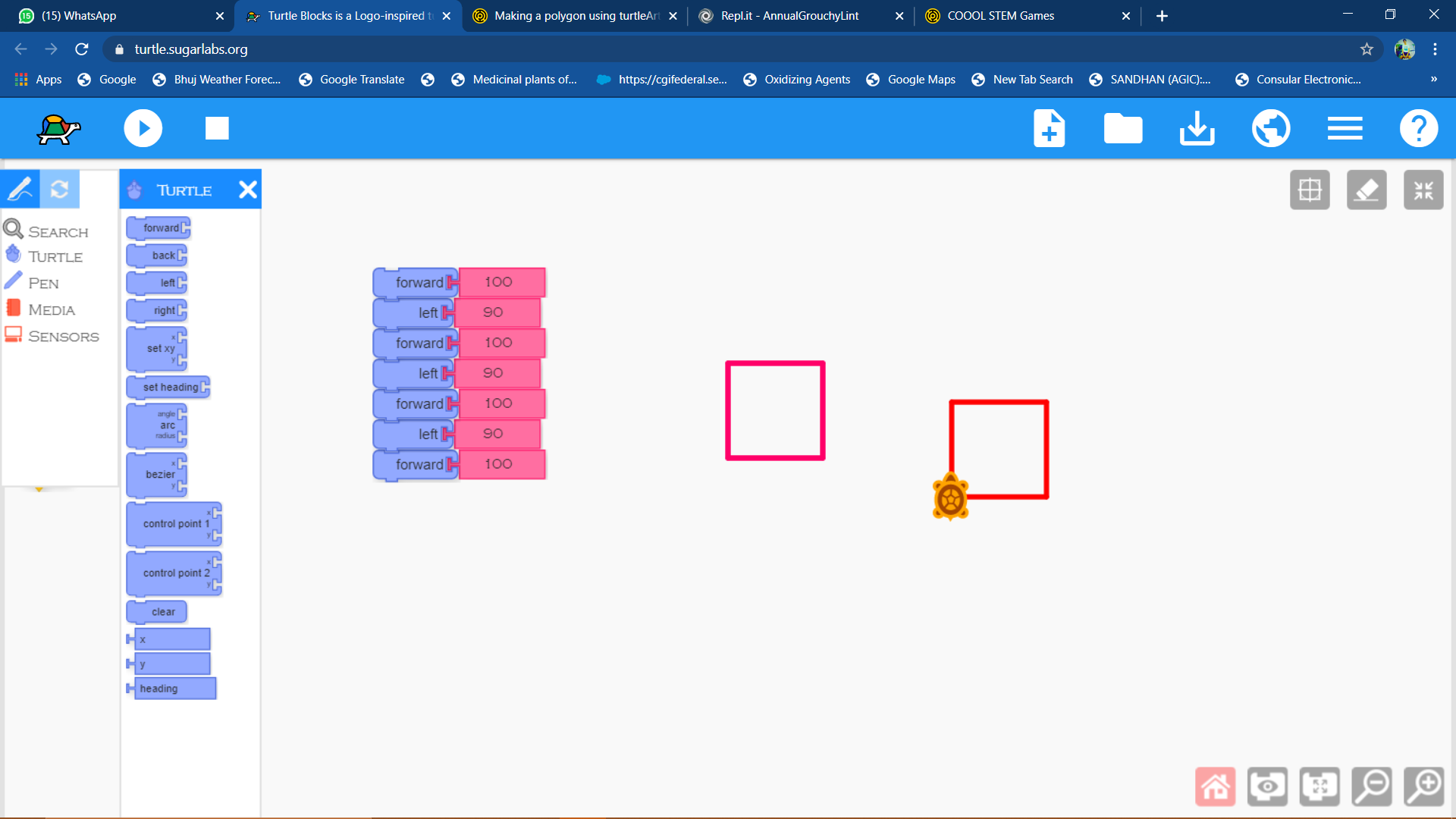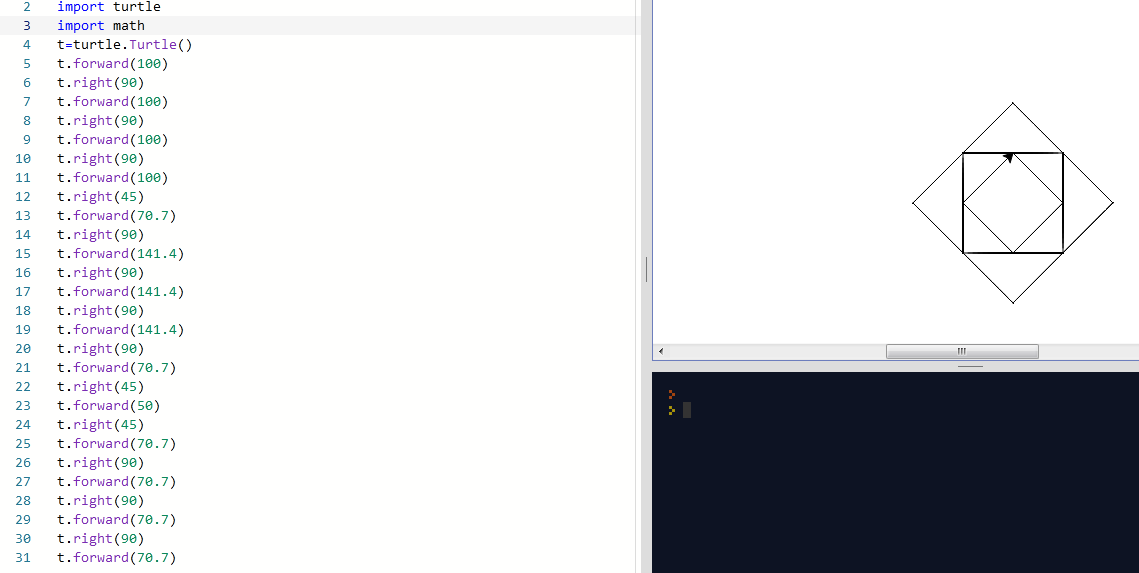 Hi @ravi312
Today, I tried making a Octagon with PYTHON With TURTLE!
So, it is much more interesting than I thought about this!!!
So, here is my Octagon which is made on Python With Turtle!