CUBE ROOM LINK

webinar.hbcse.tifr.res.in

Please click on the CUBE (BLUE) to join the CUBE chatShaala
Timing:5.30 pm to 9.30 pm
KINDLY ADD NAME OF YOUR PLACE/AFFILIATION ALONG WITH THE FULL NAME WHILE JOINING THE CUBE
CHATSHAALA for eg. (KiranYadav-HBCSE, Mumbai)
Summary of discussion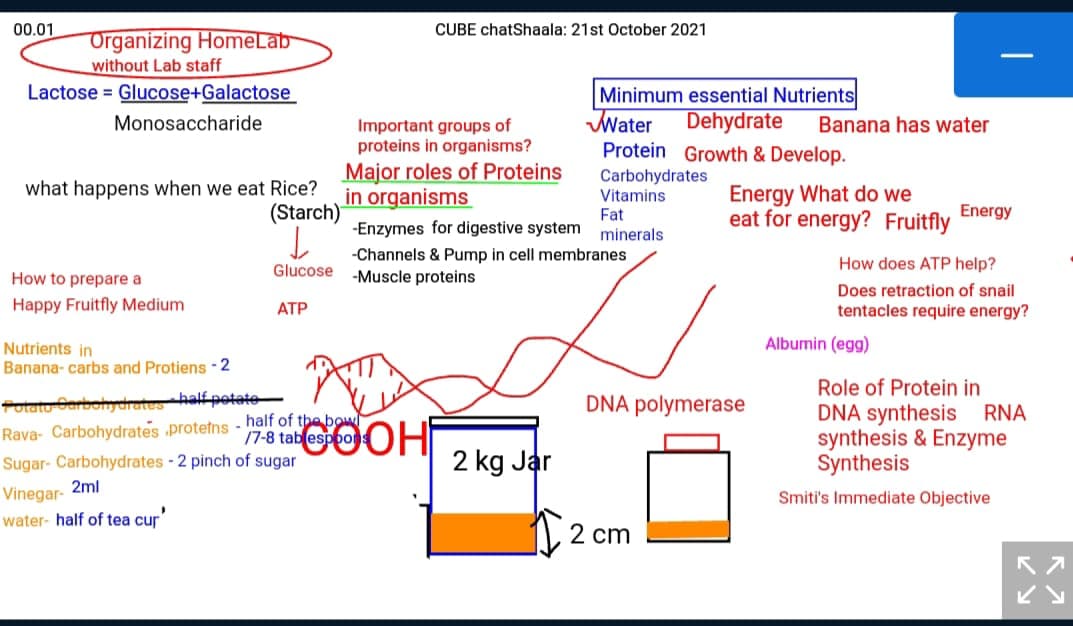 What all nutrients are required by an organism? What are the essential nutrients?
| Nutrients | Nutrients |
| --- | --- |
| Carbohydrates | Proteins |
| Fats | Minerals |
| Vitamins | water |
How do we get Energy from carbohydrates ( Rice, Chapati etc )?
What are the important groups of proteins in the organisms? What are major roles of proteins in organisms?
DNA polymerase is an enzyme which help in synthesis but do we have DNA polymerase in our diet or is it metabolized in the body?
All these were the attraction of yesterday's discussion and this was discussed in the context that HOW TO DEVELOP A MEDIUM FOR FRUIT FLIES? what all ingredients we should include in order to make a good medium to culture fruit flies in home labs?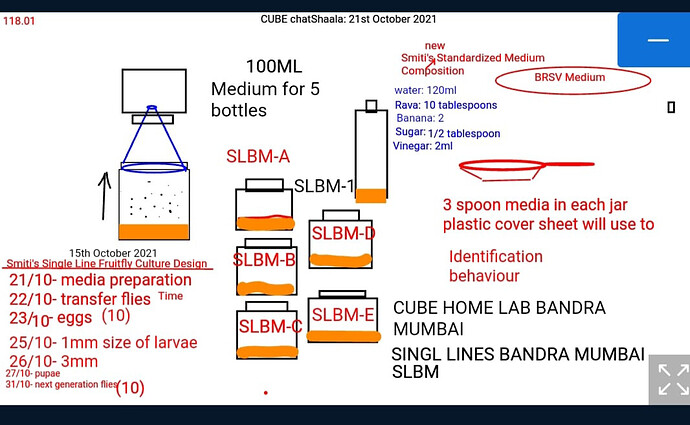 IMPORTANCE OF SINGLE LINES
What's single line Cultures? How do we make single lines?
Transferring one gravid/pregnant fruit fly in a single bottle?.
How to isolate one single gravid fly from the mixed culture bottle which has approx 50 fruit flies?
La belling of bottles
How do we label the bottles?