CUBE ROOM LINK

webinar.hbcse.tifr.res.in

You have been invited to join CUBE using BigBlueButton. To join, click the link above and enter your name.
CUBE
Please click on the CUBE (BLUE) to join the CUBE chatShaala
Timing:5.30 pm to 9.30 pm
KINDLY ADD NAME OF YOUR PLACE/AFFILIATION ALONG WITH THE FULL NAME WHILE JOINING THE CUBE
CHATSHAALA
Example: KiranYadav-HBCSE, Mumbai
Summary of yesterday's discussion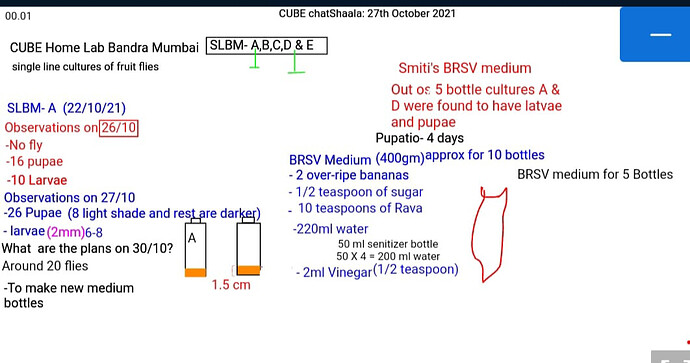 Whiteboard screenshot of today's CUBE chatShaala discussion
Amazing Amazing! Discussion on fruit flies and Butterflies
Discussion started with how to standardized BSRV medium and continued with mimicry in butterflies.
Some of the aspects which were considered in between the discussion
√ Expectations: what do we expect in all the five single line Cultures?
√ How do we take observations?
√ What's the capacity of teaspoon and tablespoon? What's the difference in between the two?
√ what are the further plans of Smiti?.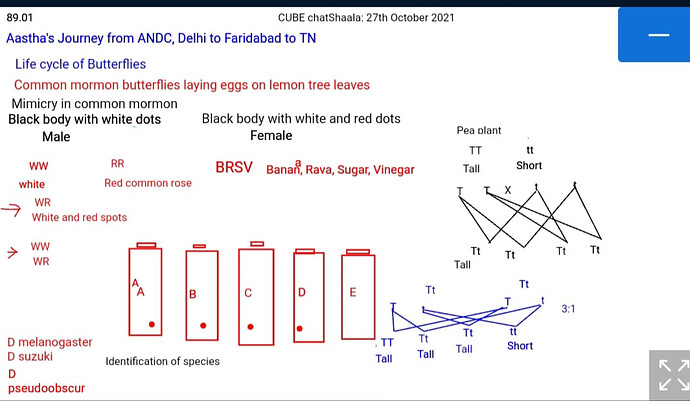 What's mimicry?
How does female common Mormon butterfly mimics common rose and why?
What's the biological aspect of mimicry? Who are scientists in India working on butterflies?
Why the color of the pupa of fruit fly and butterfly is different from their larval stage? What's the significance of pigmentation?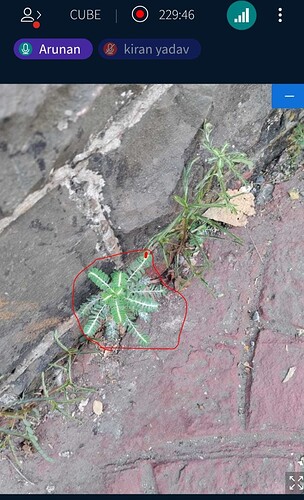 Nature's Lab, appropriated by Cubists. Who sleeps and who keeps a watch among Phyllanthus species growing on wayside?
Other Phyllanthus plants have already close their leaves but the one in the mid is still awake, why so?
Do different species of Phyllanthus behaves differently?