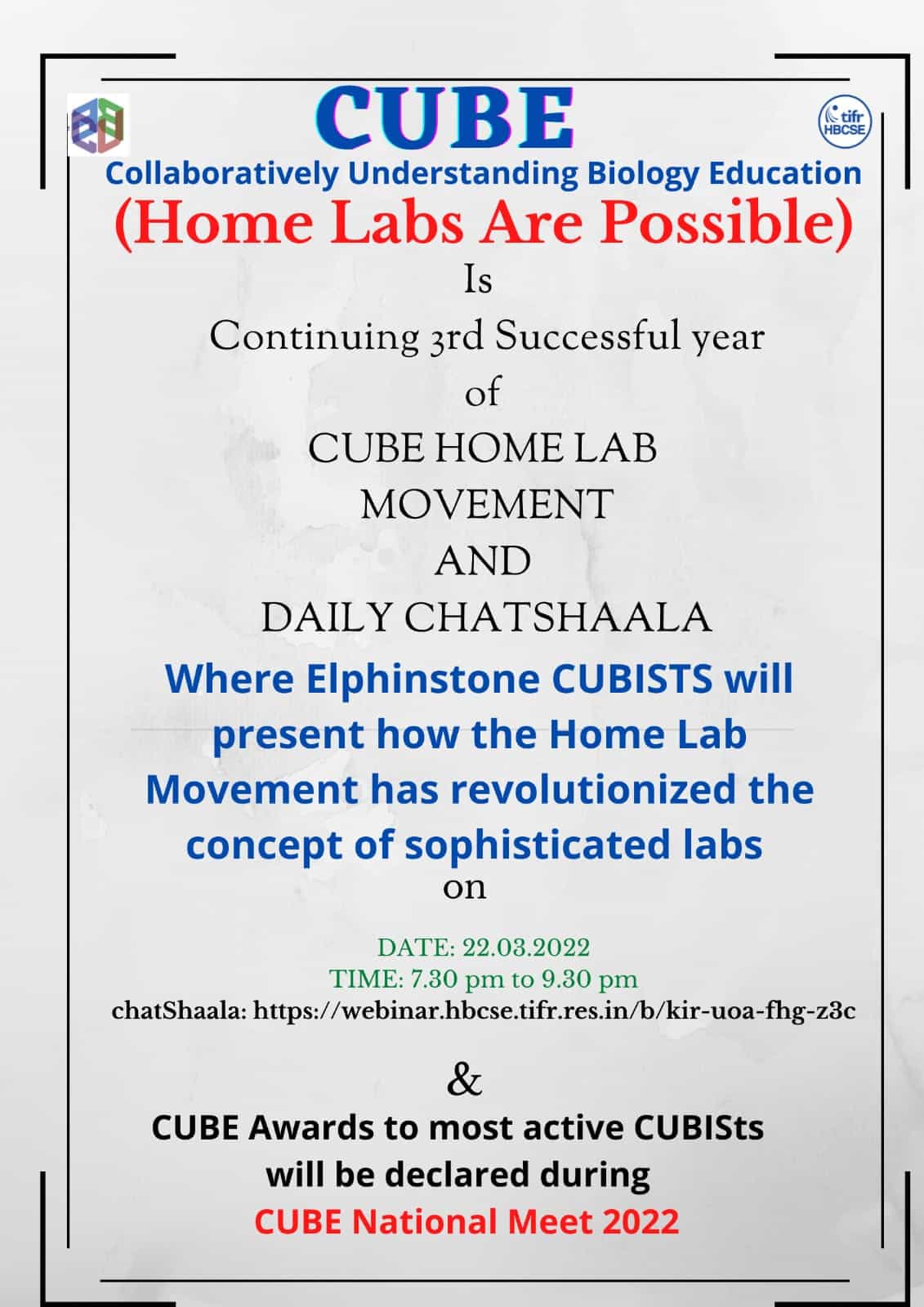 CUBE CHATSHAALA_compressed.pdf (525.2 KB)
CUBE is now entering it's 3rd Year of the CUBE HOME LAB MOVEMENT & DAILY CHATSHAALA.
Welcome to the invitation to the two successful years of the CUBE home lab movement & the CUBists of CUBE Elphinstone College Mumbai will speak about how the CUBE home lab movement has transformed the concept of sophisticated labs in colleges.
Date: 22.03.2022
Time: 7.30 pm to 9.30 pm
CUBE chatShaala: https://webinar.hbcse.tifr.res.in/b/kir-uoa-fhg-z3c
We are looking forward to seeing you at the session.