Hello Everyone. Yesterday, I got homework from my teacher and the homework was to do an experiment on 'Electrolysis of Water'-using things available at home…
Things required–
1. One Tablespoon full of Salt
2. One Glass of Water
3. One 9V battery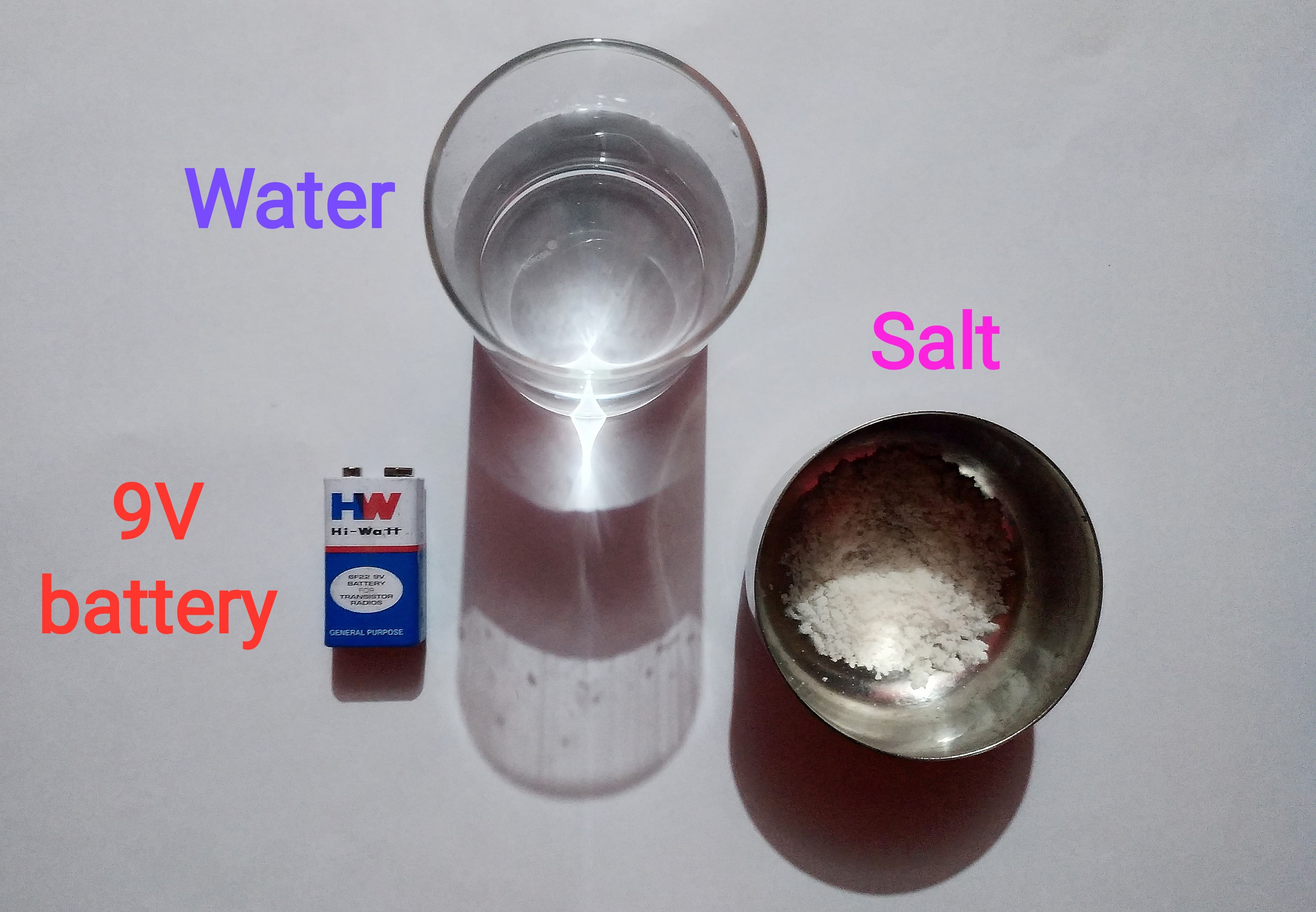 Steps to do the Experiment–
Step 1- Take One tablespoon full of Salt and dissolve it into the Glass of Water.
Step 2- Keep the 9V Battery into the Glass of Salty Water.
Step 3- Wait for sometime and observe the results.
Here's the video in which I have explained that how to do the Experiment and I have also shared the results.



An experiment on 'Electrolysis of Water'
Results– So we observed that when we keep the 9V Battery in the Glass of Salty Water, Bubbles start coming out from both the terminals of the Battery. But more bubbles come out from Negative terminal which are of Hydrogen and less bubbles come out from Positive terminal which are of Oxygen.
Thank you