Found these lovely stinging bees hiding under the Mausami (Citrus Linette) tree leaves.
These were very small and highly aggressive bees. Got stung by 3 of these and was left with nasty pain and three small boils at each sting site. The was me swelling though.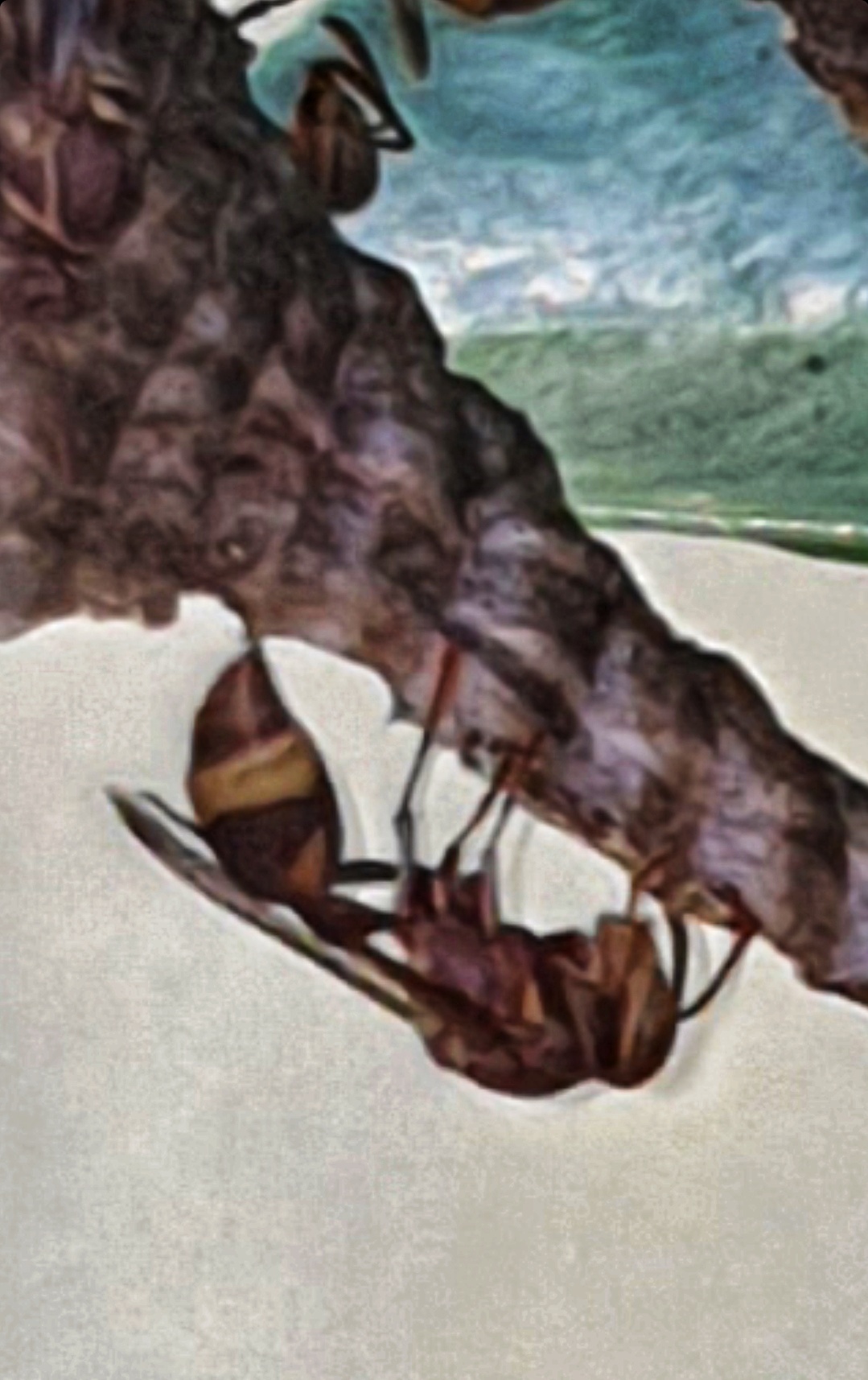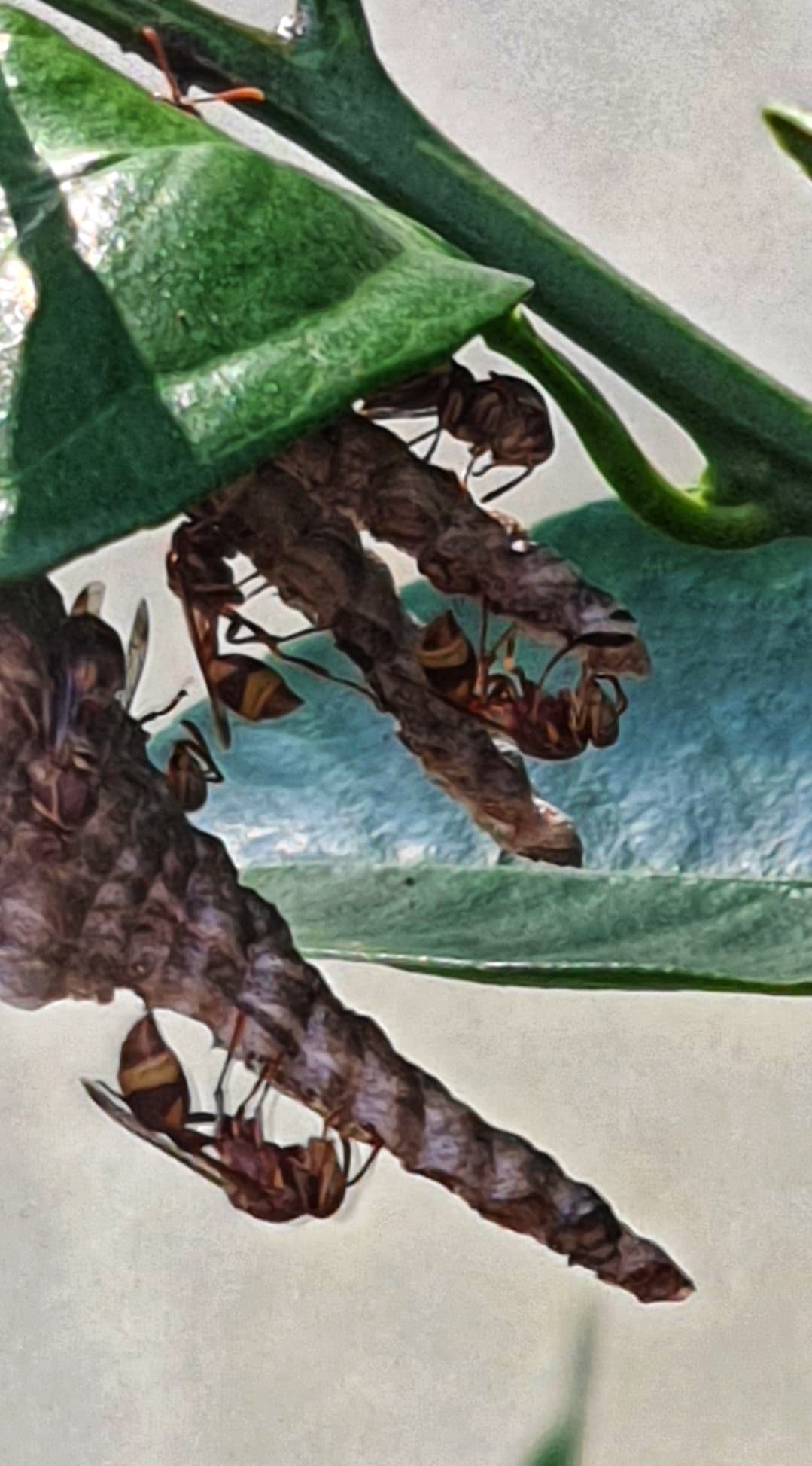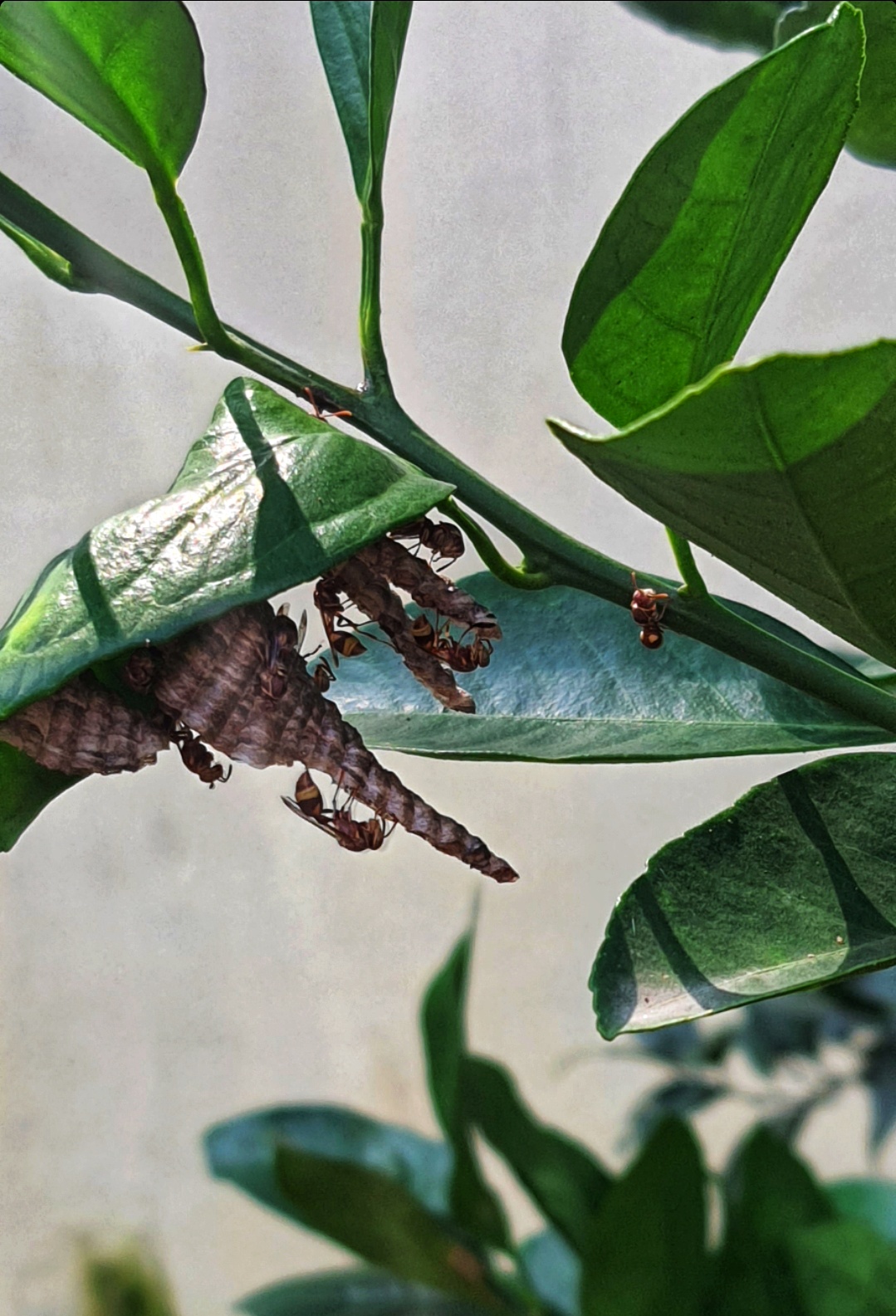 They have made their nest under the leaves at many other places. These are very small in size, about 6 to 7 mm in length.