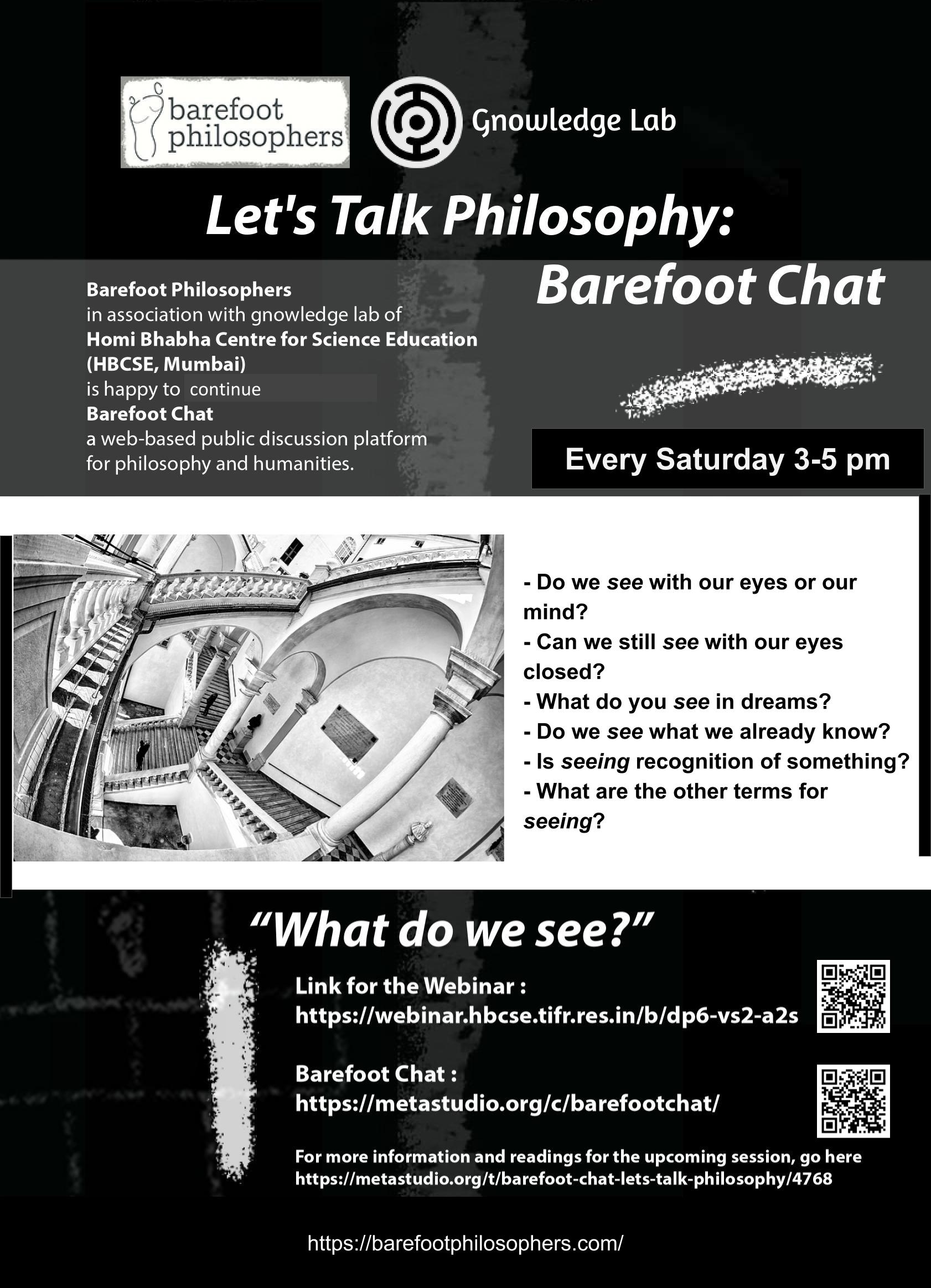 We will meet again at 3 pm, this Saturday, Oct 10, 2020, to continue our live chat here on what we see.
Do we see with our eyes or our mind?
Can we still see with our eyes closed?
What do you see in dreams?
Do we see what we already know?
Is seeing recognition of something?
What are the other terms for seeing?
The recording of the live session:
Description: In this session, we explored the issues around seeing, extending the discussion on Perception. Later we touched upon the ideas of language and sign.