CUBE Homelab, morabadi Ranchi
Immediate objective:
1.to grow cardamine and check germination rate (in 3 different mediums: tap water, moist cotton, soil)
To check the hypothesis: Higher temperature, higher and earlier germination.

To check the life cycle of cardamine plant
Sort term Objective: to transfer single cardamine plants into another pot in 5 to 6 leave stage.
long term Objective: To perform floral dip method in cardamine plant.

SET-UP REPORT​:seedling:
Cardamine seeds were collected on 19/02/2021. From college garden (DSPMU RANCHI)
Took 3 different mediums to grow cardamine seeds i.e tap water, moist cotton and soil.
Setup was prepared on 27/04/2021 Made 3 replicates for each setup .
Used 20 seeds for each setup.
Total seeds used: 180 seeds
Labbeled all the set-up as
3 replicates in tap water : W1, W2, W3
3 replicates in moist cotton: C1, C2,C3
3 replicates in soil : S1, S2, S3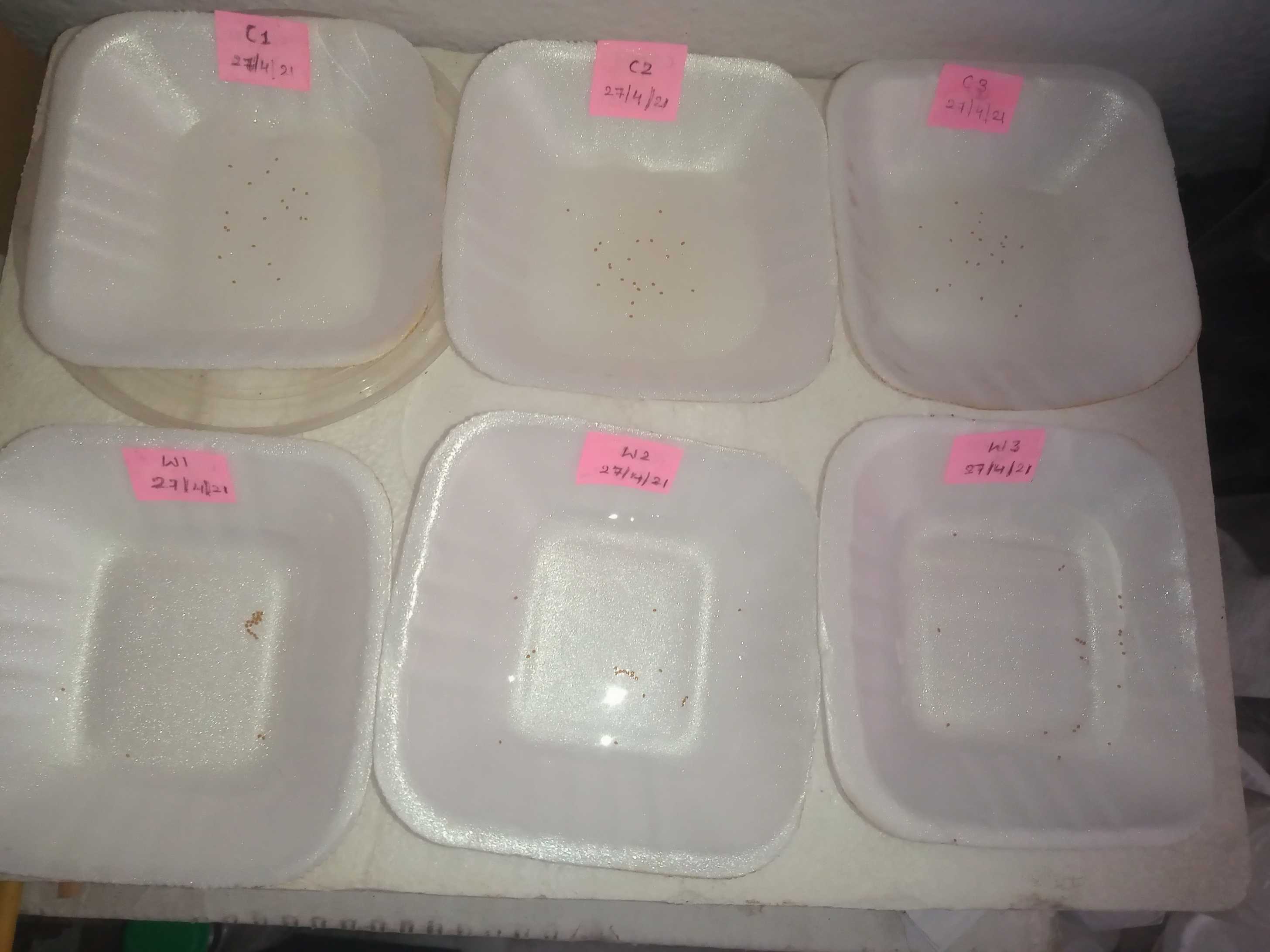 Fig: tap water and moist cotton setup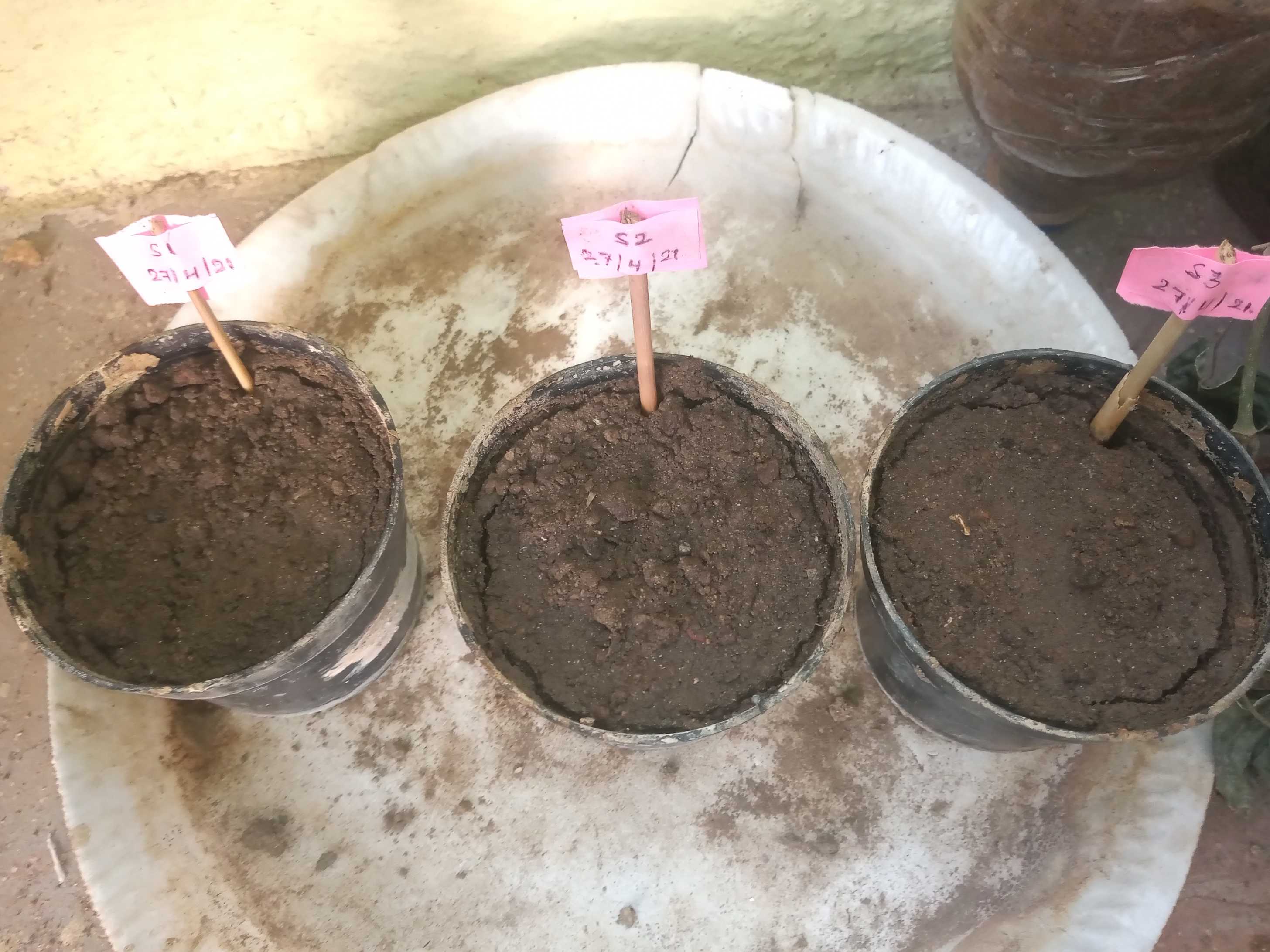 Fig: soil set-up; sowed 20 seeds in each pot
Watering: in soil watering once a day as it is moist . And adding water in tap water and moist cotton setup once a day.
Day 1 (28/04/2021) update : no change in any set-up.
Expectation
In tap water and moist cotton setup expecting 50% germination after 4th day (on 01/05/2021) and maximum germination 90% after 8 days (05/05/2021)
In soil set-up expecting 50% germination after 5 days (02/05/2021) and maximum germination 90% after 10 days (07/05/2021)