LIFE CYCLE OF PSYCHE(Leptosia nina nina) BUTTERFLIES ON Cardamine plant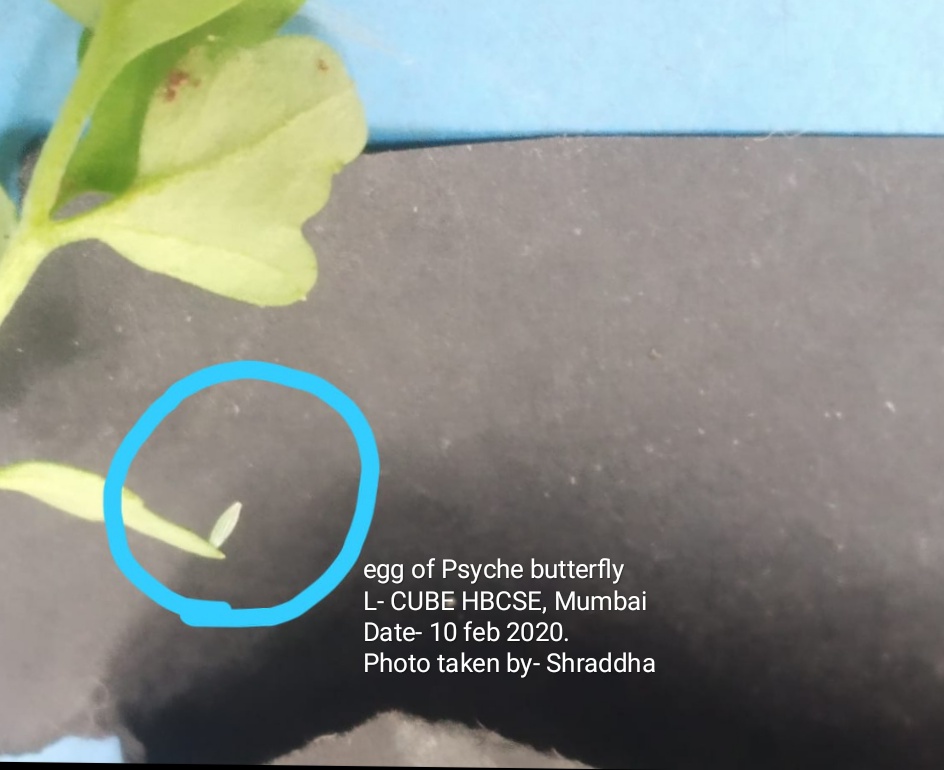 Egg of Psyche Butterfly(Leptosia nina nina) was found on Cardamine plant.
Egg laid on terminal leaflet of Cardamine plant. Egg was upright standing position on terminal leaflet.
location- G6 Lab, CUBE HBCSE, Mumbai
2020-02-09T18:30:00Z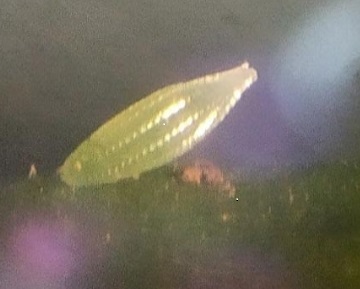 Psyche butterfly egg on Cardamine plant under the microscope
photo taken by- @Shraddha276
2020-02-09T18:30:00Z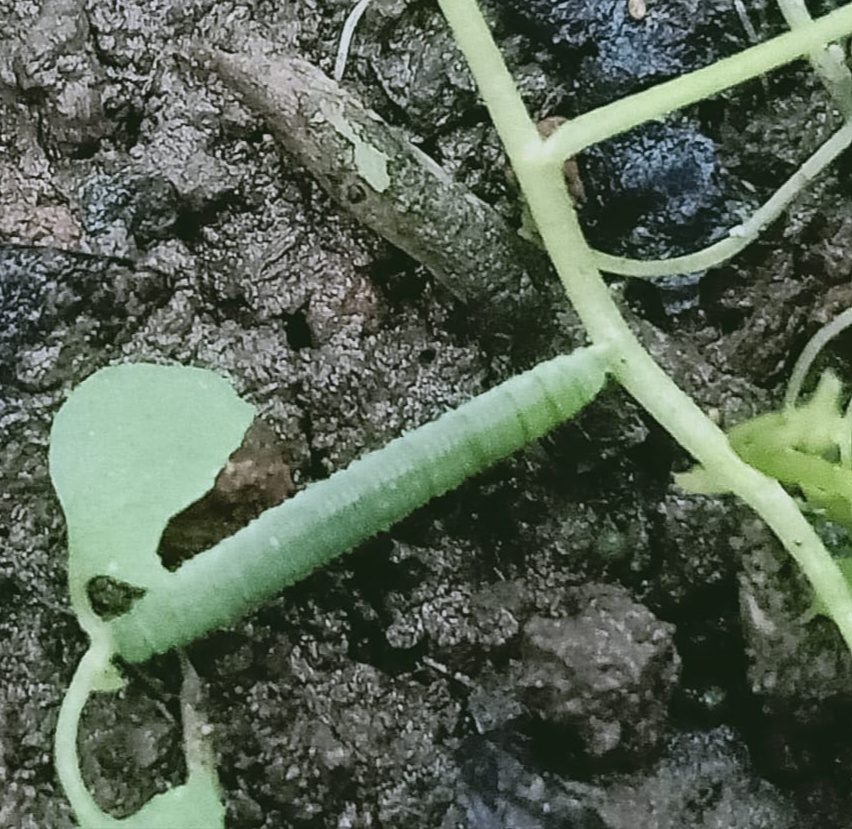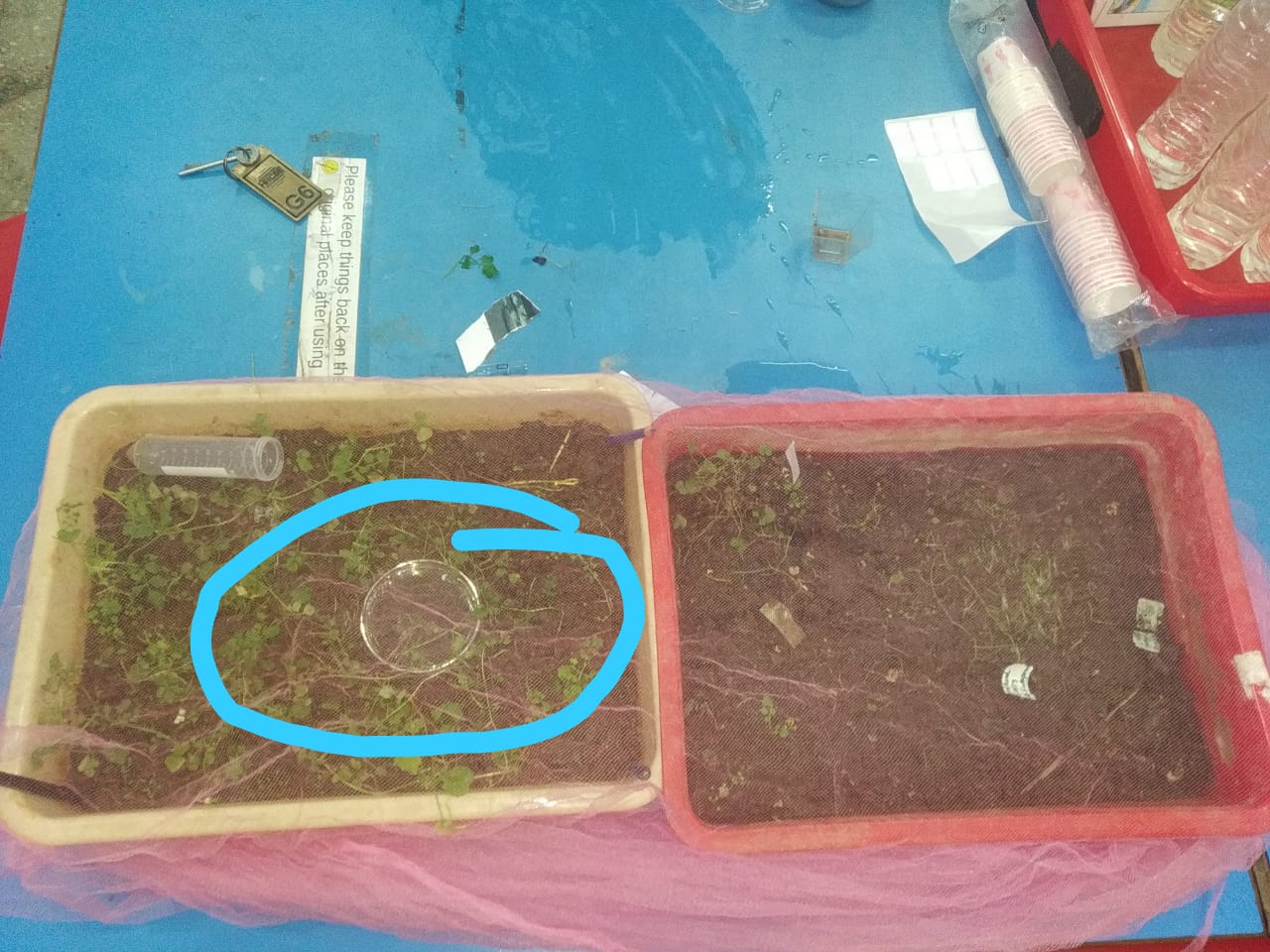 ** New caterpillar of Psyche butterfly on Cardamine plant** was found in Red tray of Cardamine culture beside G6 lab. Caterpillar was eating leaves of Cardamine plant & produced fecal matter.
location- G6 Lab, CUBE HBCSE, Mumbai
2020-02-11T18:30:00Z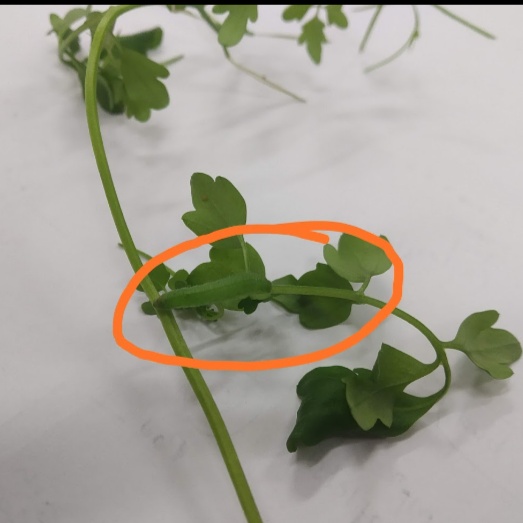 Another Psyche butterfly Caterpillar was found on Cardamine plant during plucking Cardamine plant from Cardamine forest for study of after how many compound leaves first flower buds arose. Plant was plucked from right side 2nd patch of front Cardamine forest of main entrance of HBCSE building.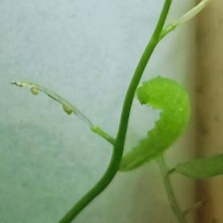 Pre-pupal stage of Psyche Caterpillar on Cardamine plant. from these stage Caterpillar stop eating Cardamine leaves.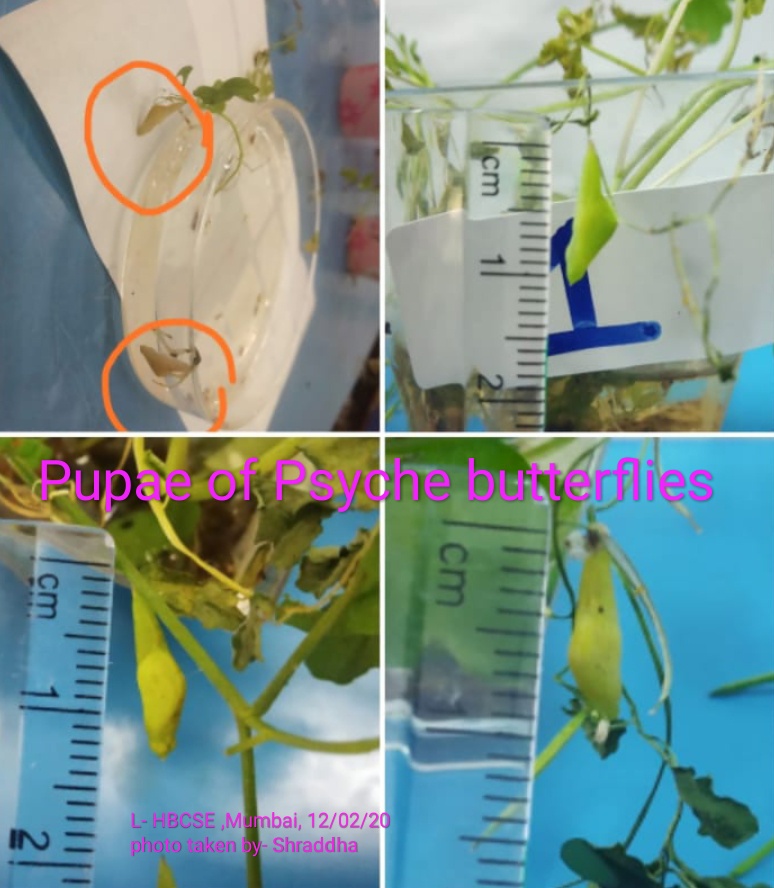 Collage of Pupae were found on Cardamine plant inside set up.
2 different colour of pupa were observed in set up -1.Green
2. brownish white/Creamish yellow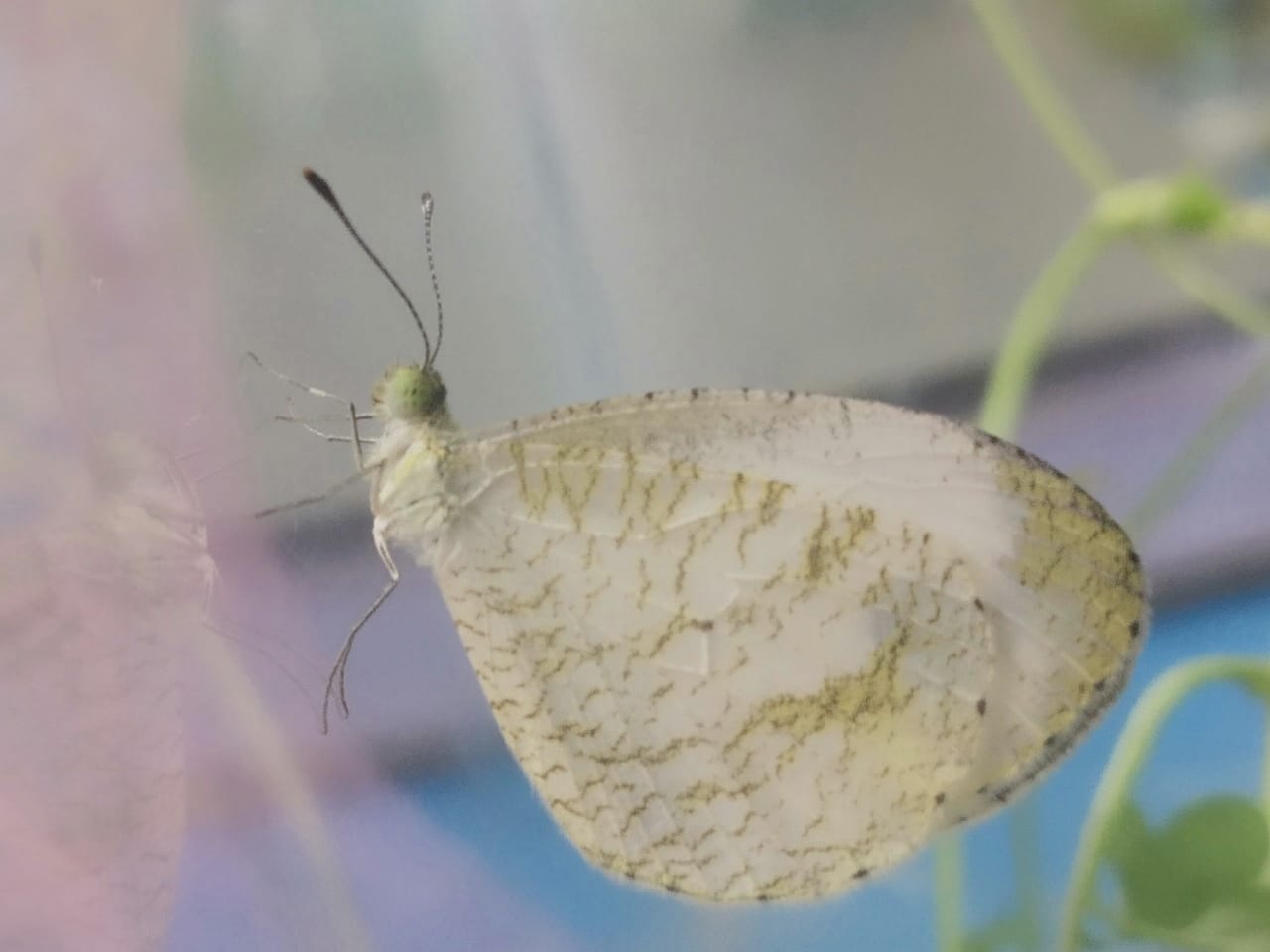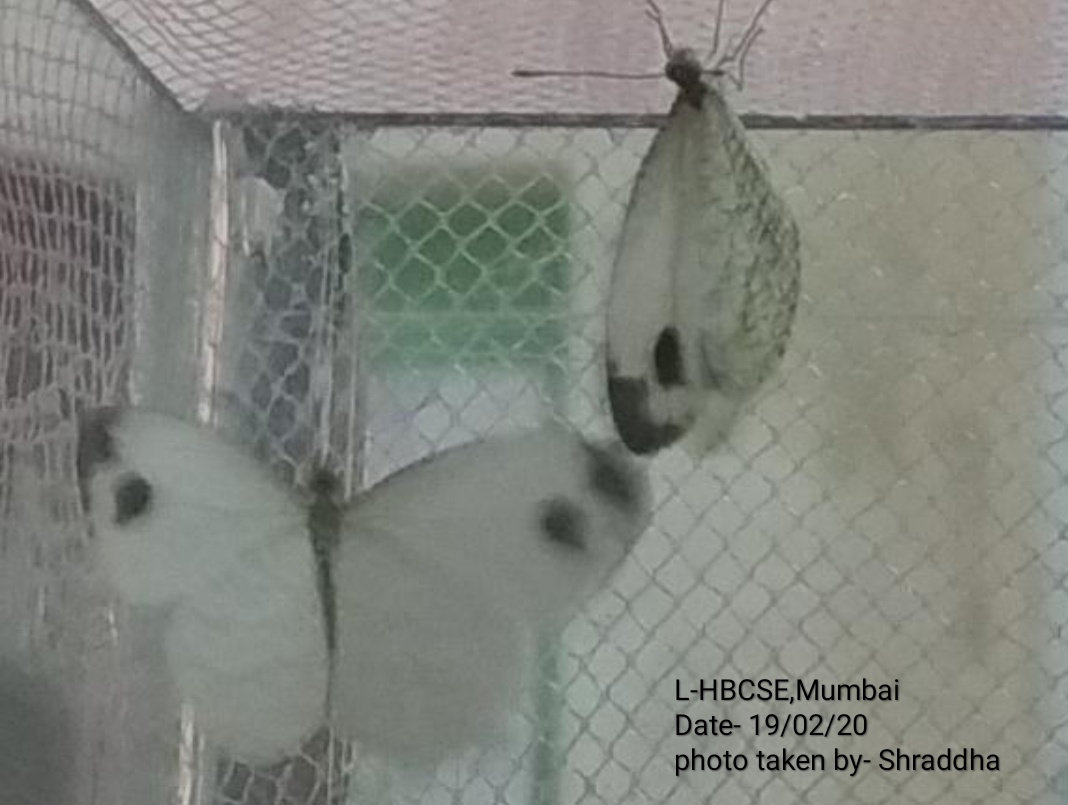 new Adult Psyche butterflies were emerged from pupa. White butterflies with prominent black spot on underside of forewing (upper)
Outer surface of wing having white colour with yellowish green colour.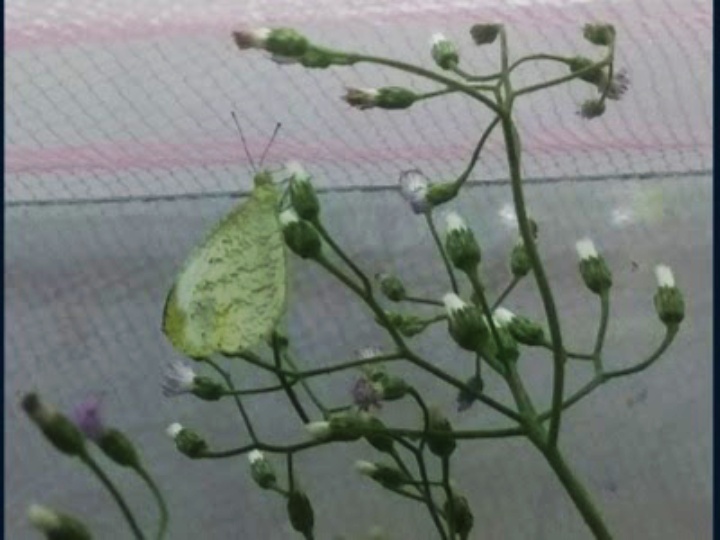 newly emerged Psyche butterfly was feeding on Nectar plant- Vernonia sp. inside the set up
February 19, 2020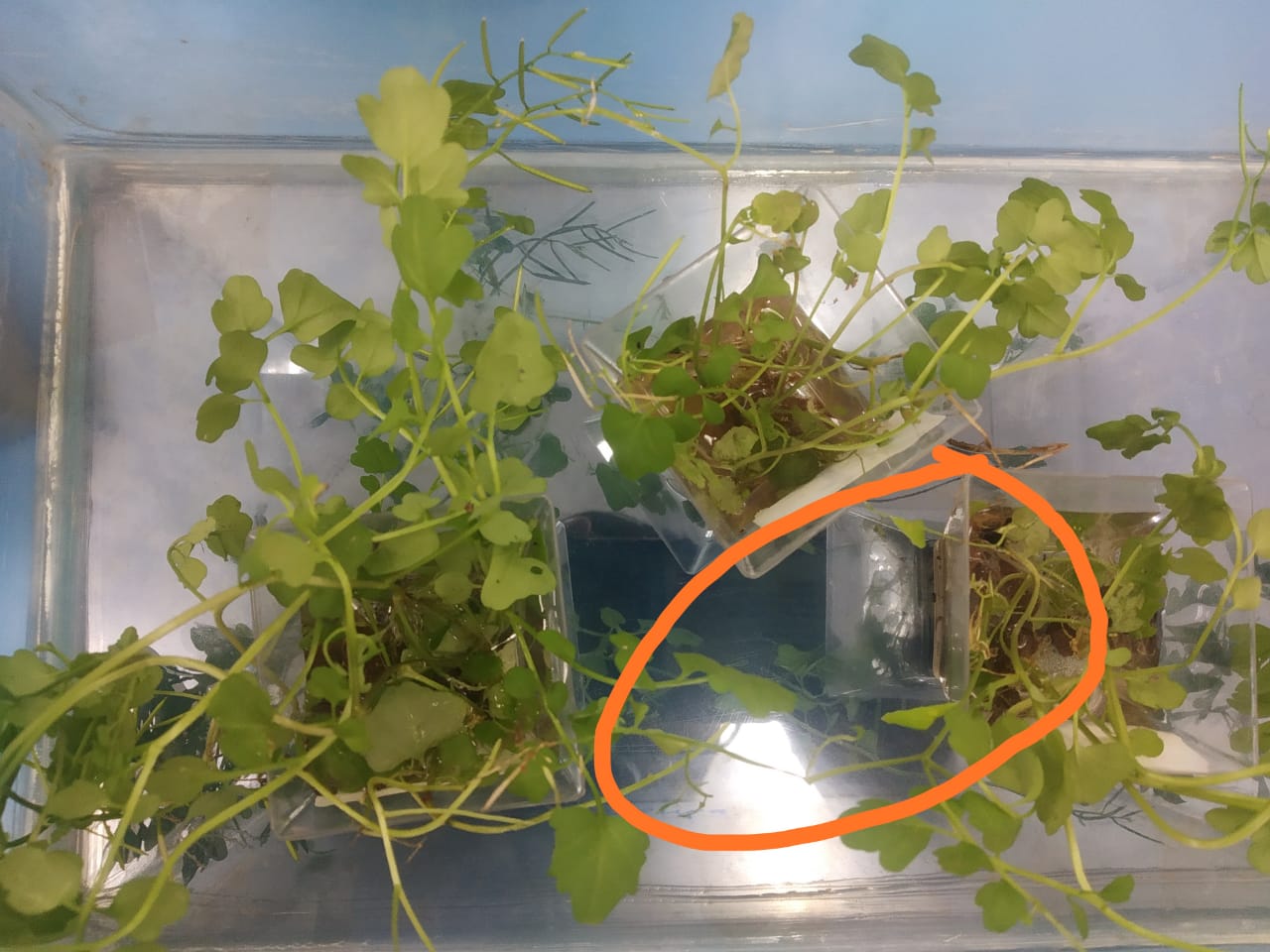 set up- Cardamine plants (without Caterpillar as food ) & along with caterpillar was kept in small containers in such way that all roots of Cardamine plants dipped inside the water & then these containers were kept in the tank. mouth of tank was covered by tightly packed net with help of rubber band.
Set up was made by- @Shraddha276 & @KiranyadavR
set up was made to study life cycle of Psyche butterflies inside the lab (G6 lab ), CUBE HBCSE Mumbai.