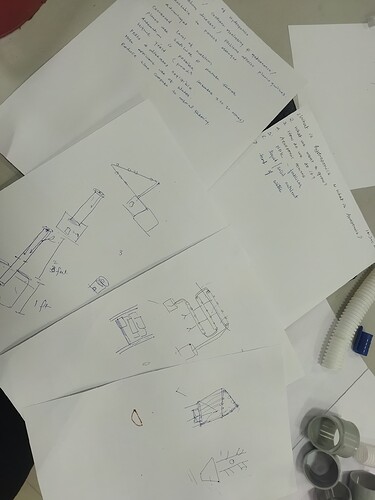 Day 1
14 Dec 22
Initially we read and discussed the difference between aeroponics and hydroponics. Then we chose to build a hydroponic model as a part of MakerSpace workshop at IISER Pune.
One of the suggestions was building vertical, horizontal and drip irrigation - all three in one model.
Here's the rough design we came up with :
Later we took a PVC pipe of 5cm radius, tried to make holes on it so that we can use it for keeping net pots.
But there was a problem with this model. We couldn't keep the net pots inside the holes we made and we thought roots would not get enough space for the growth . We had to think of methods to improve the current model