I am planning to make a simple DIY lab bench power supply using a old laptop power adapter with 18v 1.9A (35w) output. Adding a buckboost converter the current as well as the voltage can be adjusted using a potentiometer. This requires input voltage ranging from DC 5.5-30V; output voltage range is DC 0.5-30V, can be arbitrary adjustable; output current range is 0-3A, can be arbitrary adjustable with an inbuilt display and featuring constant current(CC) and constant voltage(CV).
The buck boost converter i can find is https://www.amazon.in/REES52-Converter-Buck-Boost-Adjustable-Regulator/dp/B07LCMHCV9/ref=sr_1_6?dchild=1&keywords=buckboost&qid=1612694167&sr=8-6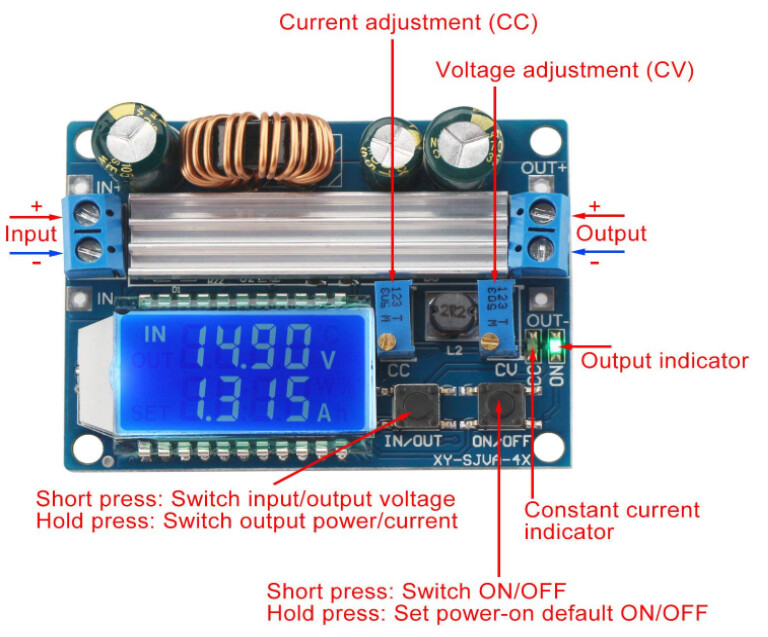 Is making own power supply using buck boost converter a good idea or are there any other components that can be used to make the power supply?