It is a Cardboard box incubator, for microbiology project. ( Mask, Mask Who's There!)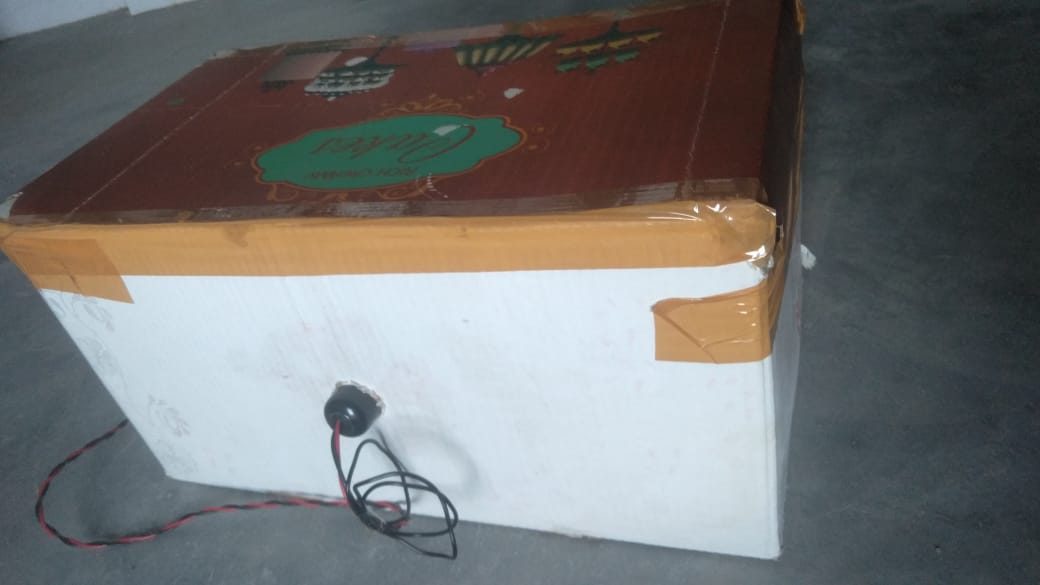 we make a cardboard incubator it is really very easy, you make it at home.
It's made of a small cardboard box with a light bulb.
Incubator provide a control environment in order to promote the growth of microbes.
This incubator maintains optimal Temperature, humidity.