Mapping Trees!
When we think of a map, we think of only roads. But the best landmarks on our planet are the trees. If you map the trees that are near your village, school, college, or the workplace, you would also be mapping the planet. It is also a wonderful way to create a complete census of all the trees of our place.
Here is an invitation to you to start this collaborative open, online and an ongoing project.
Homi Bhabha Centre for Science Education (TIFR) at OSM.org
Look at the following picture of HBCSE, TIFR at Open Street Map. You will notice a lot of trees marked.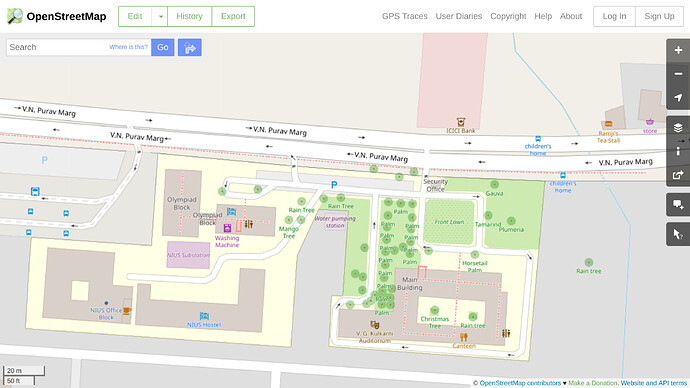 The following picture shows editor view of the same place, marking one of the trees as a Tamarind Tree.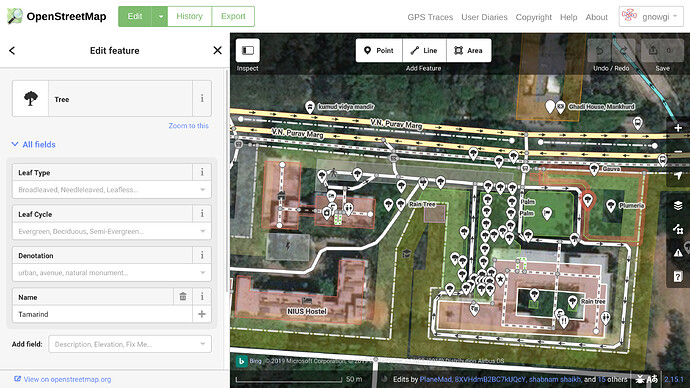 Become a Cartographer and Citizen Scientist!
Through this project, we invite you to become not only a cartographer by joining osm.org as a member and begin mapping not only the streets, buildings and other landmarks in your area, but also the trees.
How to do this?
There is plenty of help available online about osm.org. You may learn some basic ideas from the following video we made long ago. But do look for other help and tutorials online and become part of this COOOL STEMGame!
Please show pictures around your place mapped with trees, streets, building around your place.