Yes we can!
In the earlier posts, photos/videos of Moina with a ruler (scale) beside have been posted.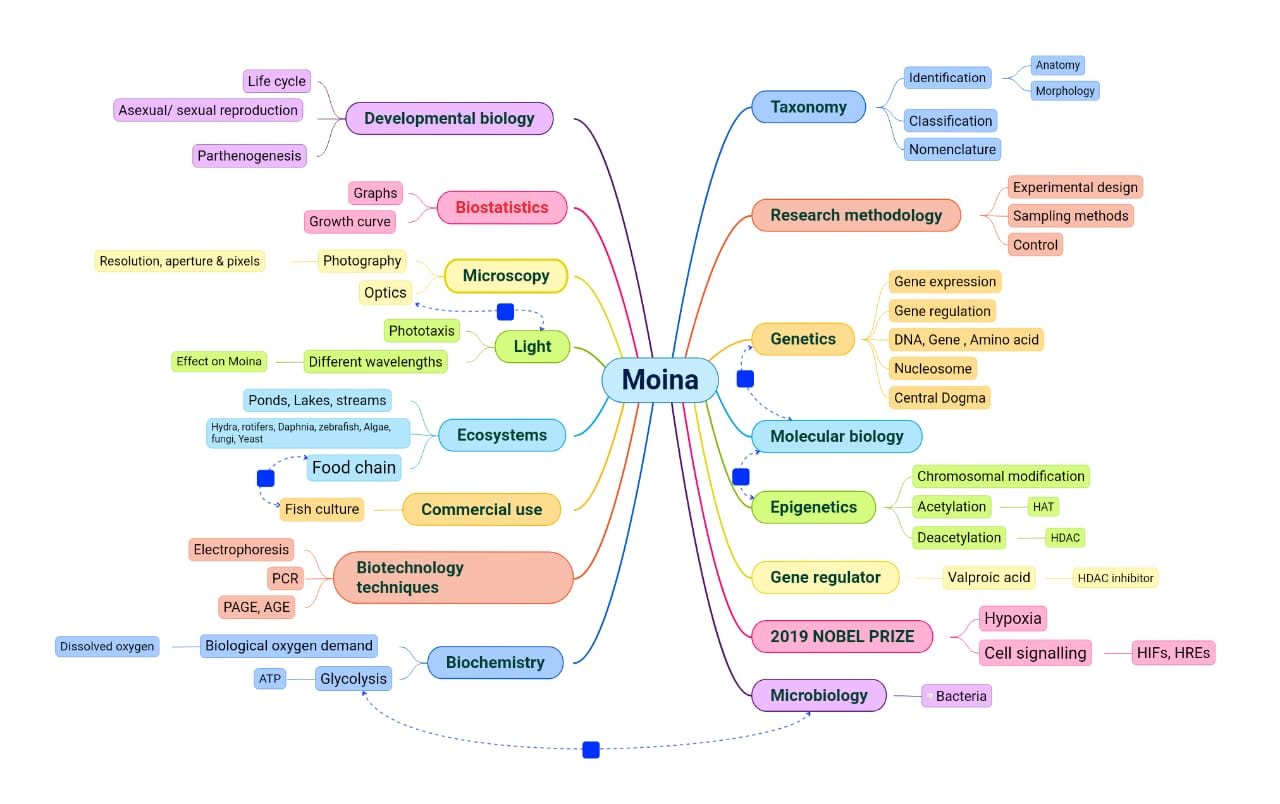 Moina Model Concept Map made with the collaboration of CUBists from all over India during the CUBE STEM National Meet (Virtual) 2020
CUBE Nerul HomeLab
Moina macrocopa JSK1 Model System
Breaking News
Two bottles full of Moina!
Research Question: Why do Moina undergo a colour change when subjected to low oxygen conditions?
Long-term objective: To study the effect of histone deacetylases-inhibitor Valproic Acid on the colour of Moina due to Haemoglobin protein.
Objective: To culture and maintain Moina in the HomeLab.
The above video shows ~150 colourless Moina in two of the culture bottles L4 and L5.
Currently, there are five culture bottles L1 to L5 having 250mL of dechlorinated water, 1 drop of milk is added daily and 5 Moina were added initially.
L1 to L3 made on 1st Jan 2021 and L4, L5 were made on 12th Jan 2021.
Date of Video: 19th Jan 2021
Place: Nerul, Navi Mumbai, MH
Taken by: Drishtant MK
Achievement so far: I alongwith my collaborator CUBists have successfully cultured/been culturing Moina since the lockdown started i.e. for almost 300+ days now!
Our CUBists @manmasih @Manjuel, @Rechel_tirkey @Ram (from Ranchi, JH) and Abhijith Vinod (from Kolenchery, Kerala) have been culturing Moina in their HomeLabs even before the start of lockdown!
Let us continue this stint for the time to come!
First step would be updates… followed by discussion.
Looking forward to hear from you alongwith updates
@Zahra_R17 @saida786110 @saswathy679 @arunimakunju99