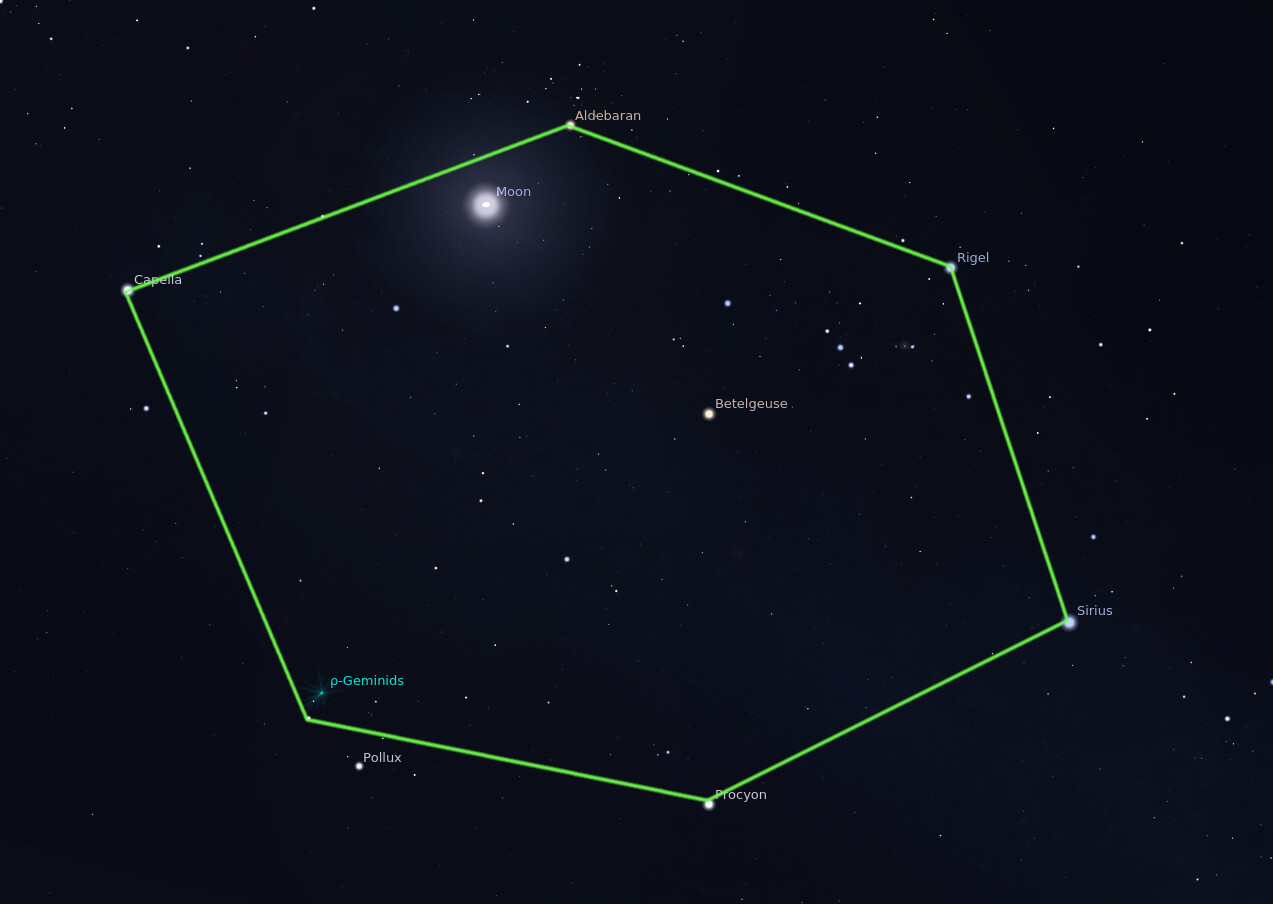 The Winter Hexagon or the Winter Circle is an asterism prominent in the Northern sky. The Hexagon is prominently visible during winter around midnight.
The stars that form this asterism are :
Rigel in Orion
Aldebaran in Taurus
Capella in Auriga
Procyon in Canis Minor
Castor (and Pollux) in Gemini
Sirius in Canis Major
For around 3 days, The moon will be enclosed Inside the Winter Hexagon from 24-26 January.