This is a thread for archiving Data on Nail growth in the category of age group 60 yrs and above. It is an initiative to curate Nail growth data based on different age groups and archive it for the purpose of Nail growth studies.
The nail photos must have-
Age, Name of data collector, Date, Location, Measure of growth, Duration of growth, and Description.
(Note: Please keep anonymous, the name of the candidate who provides the data).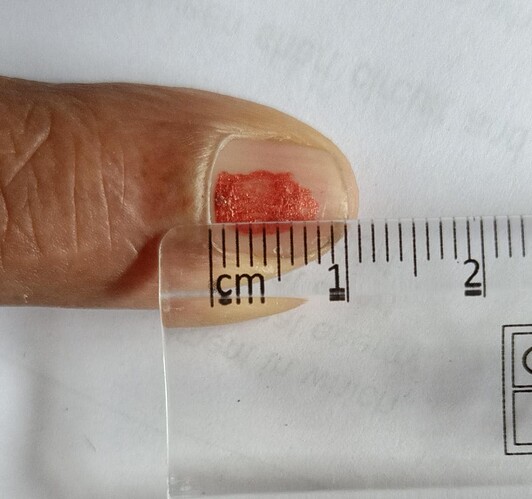 Nail finger growth study Prthviraj. Age 75 Male.Completed 7days growth proximal finger growth photo taken on 8-5-2023.Photo taken by Prithvira. CUBE SN. College Varkala. Growth not yet reached 1 mm. It comes only 1/2 mm.