Hi OpenSCADians! (Yeah, you are guessing it right, I just made up that term!)
In this relatively simple challenge, we are going to design our own keyChain while exploring another feature of OpenSCAD i.e. How do we 3D print text?
Here is an example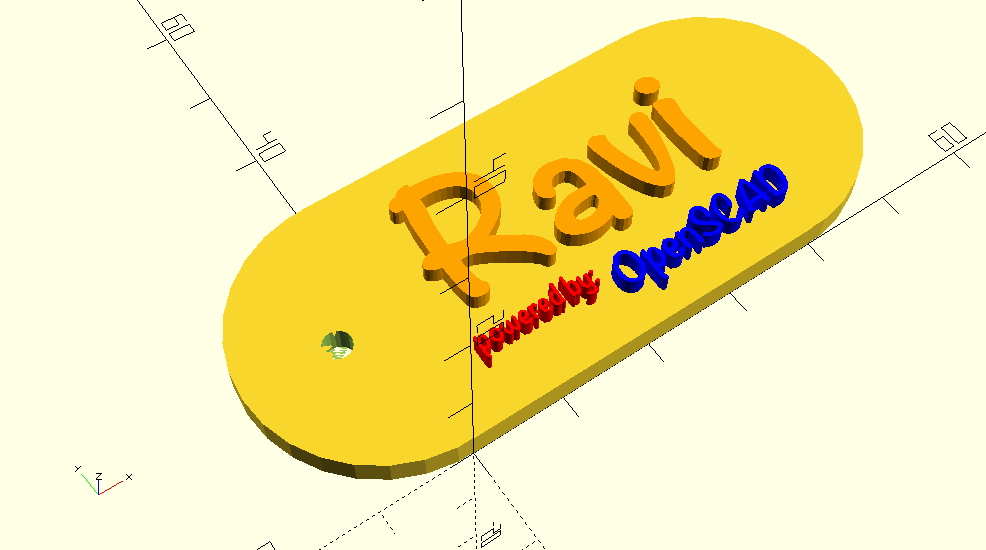 Before rendering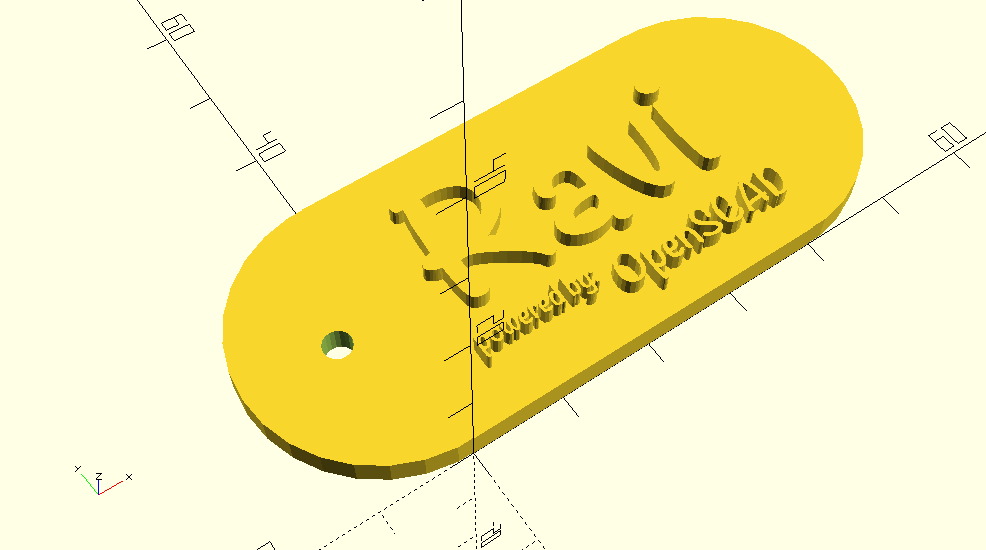 After rendering
Feel free to play around with design, text font style, shape of your keyChain. Make it like star, rectangular, pentagonal or any design you want! Share your experience and design below.
Happy openscading!
( yeah, you are again guessing it right
)