Many people are familiar with the concept of a bar magnet. It is a piece of metal, or metal impregnated plastic, that, if freely suspended, will orient itself roughly perpendicular to the equator.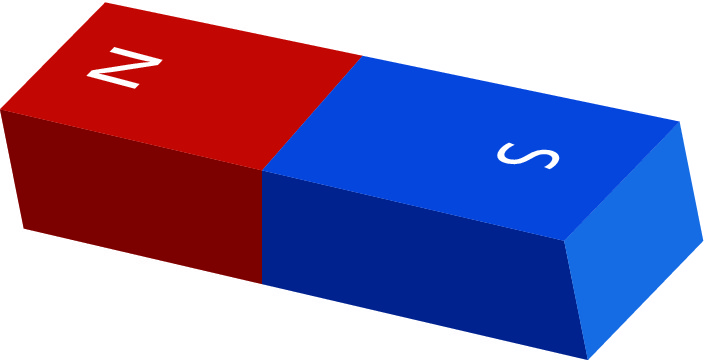 As the picture shows, we typically use the terms North and South (represented by N and S in the picture) poles to describe the longitudinally opposite ends of the bar.
Now, we also use the term North to describe one of the polar regions of the planet, and South describes the other end. In fact, we define the axis of rotation of the planet as the imaginary line drawn between the North and South Poles.
So, here's a puzzle. Does the North end of a freely suspended magnet point to the northern magnetic pole of the planet, while the other points to the southern magnetic pole?
What do you think?