Links to recordings: Here

Here is the room link to join: chaatshala

Timings: Mo-Fr 11:00AM to 12:30PM
Today we explored the followings:
KiCAD : The Open Source software for designing Schematic and PCB Layout.
Designed Schematic of simple power supply in Eschema of KiCAD.
Creating a new project
Eeschema for Schematic
Setting the Grid
Importing the Components
Assigning the name and values to the components
Connecting the components using wire
Generating the netlist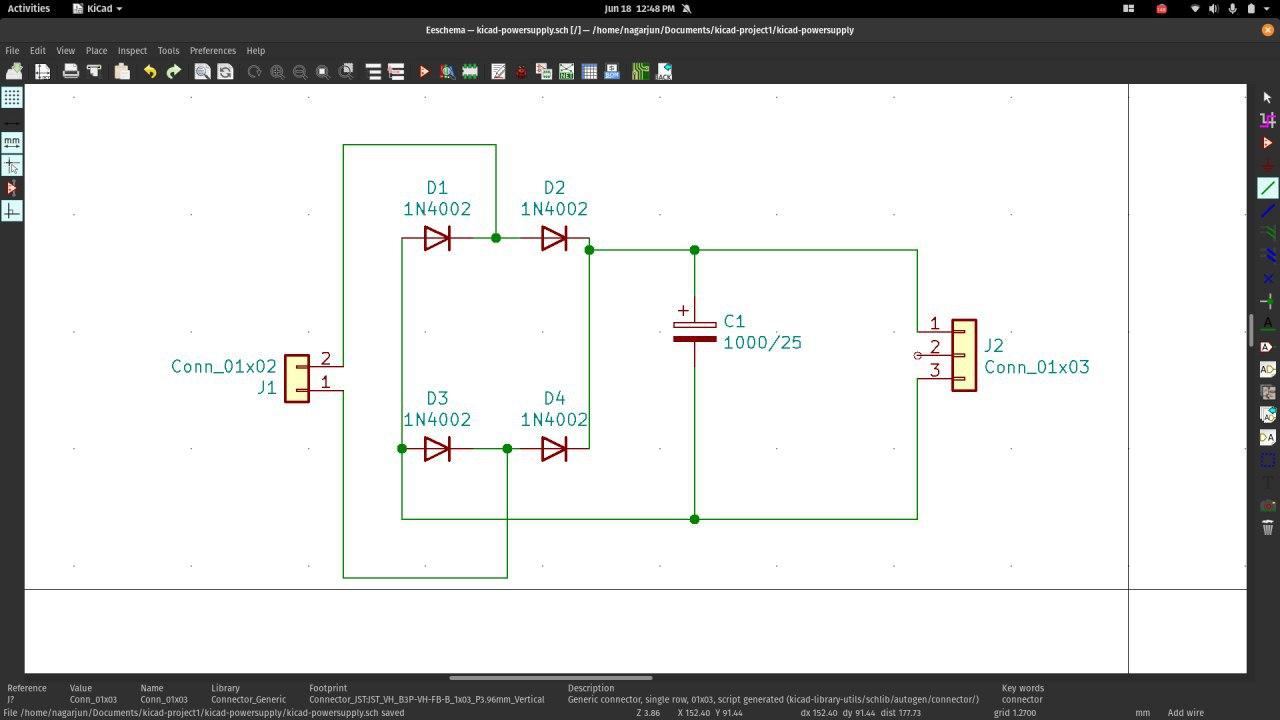 You can also post your question and discuss in this thread.
Happy Exploring!