It's always great to say that how CUBIsts are sustaining research in Home labs, one the research question is how to identify trapped native fruit flies as Drosophila melanogaster … Aswathy (CUBE Home lab Bottukadavu Kerala) and her Collaborators are trying to identify fruit flies, they are looking at some diagnostic features on wing and head that would enable them to say that this belong to Drosophilidae family, in the last session we enriched out understanding towards the all veins and vein pattern of fruit fly wing.
Below is the diagram drawn during the discussion to understand the vein pattern in fruit fly wing!!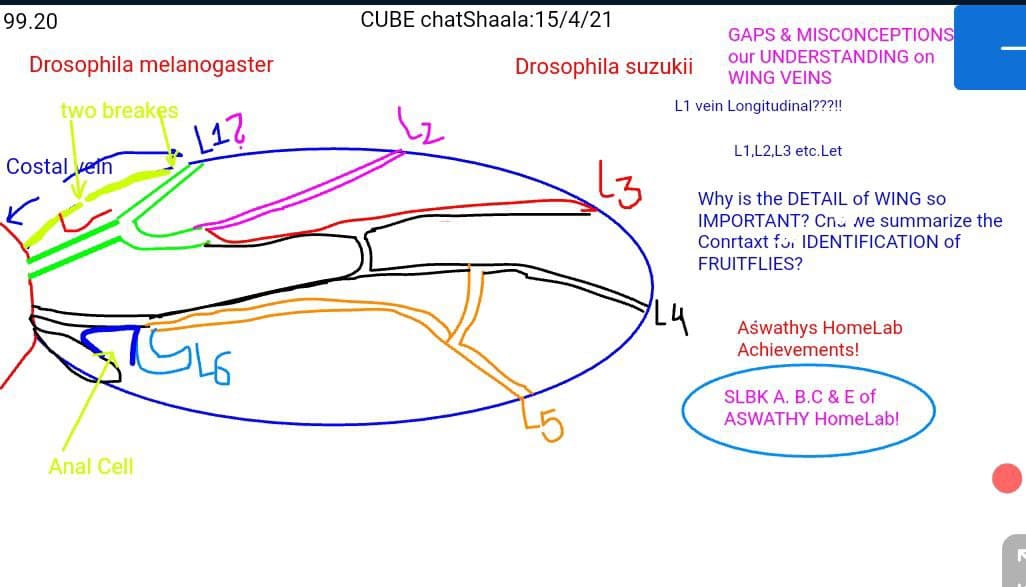 Please click on the HBCSE Webinar above to join the CUBE ChatShaala
Timing:5.30 pm to 9.30 pm
The webinar will be recorded and recording link will be posted in the same thread after the webinar.
Discussion will be followed by Mango-mapping workshop from 8.30pm onward.
Looking forward to your participation.
Thanks