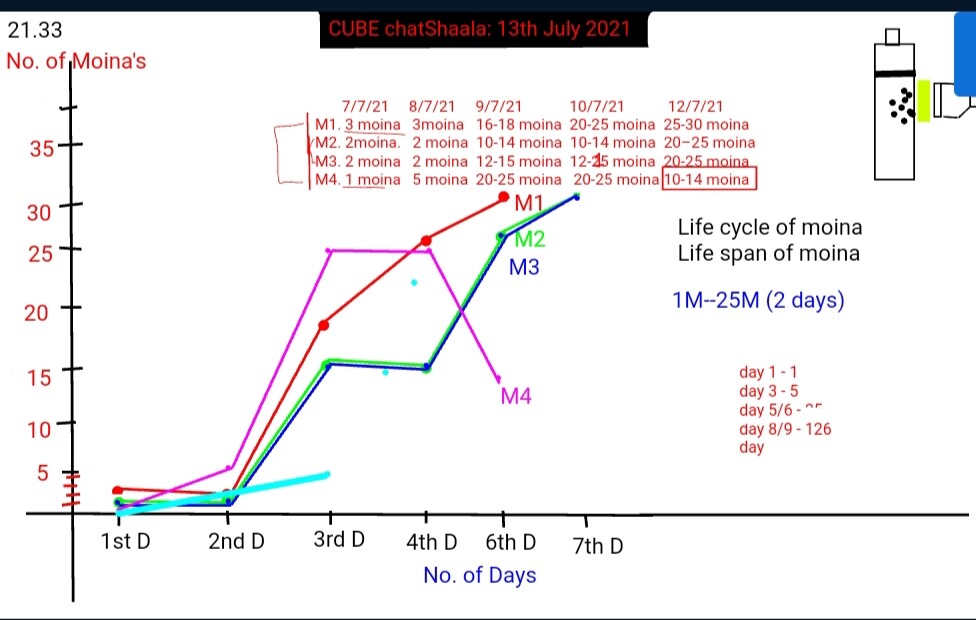 Amazing and beautiful whiteboard screenshots of the last CUBE chatShaala session. Where we plotted growth curve of Moina's culture which @saida786110 is maintaining in her CUBE HOME LAB . From this beautiful colourful graph we found two very interesting things. M2 and M3 curve lines are coinciding and also only 2 Moina's were added initially.
The Green, Blue & Red graphs are showing more or less similar trend, all started with 2,2 & 3 Moina respectively!
And M4 looks like a Single Line Moina culture!
Webinar Link
https://webinar.hbcse.tifr.res.in/b/kir-vgc-6jf
Please click on the Link (BLUE) to join the CUBE ChatShaala
Timing:5.30 pm to 9.30 pm
Kindly add your place/affiliation along with your name while joining
Looking forward to your participation


Thanks