Mango tree
No flowering and fruiting
Mulund East, Mumbai
3/1/2021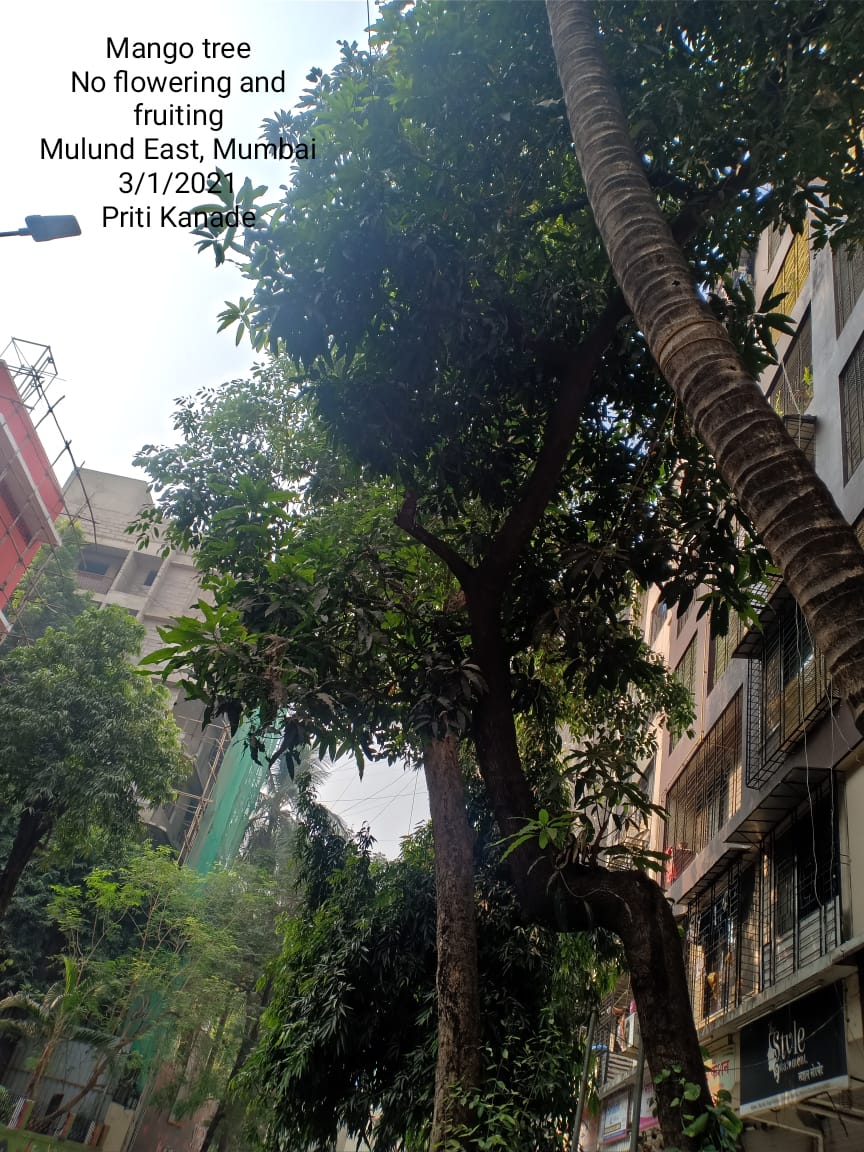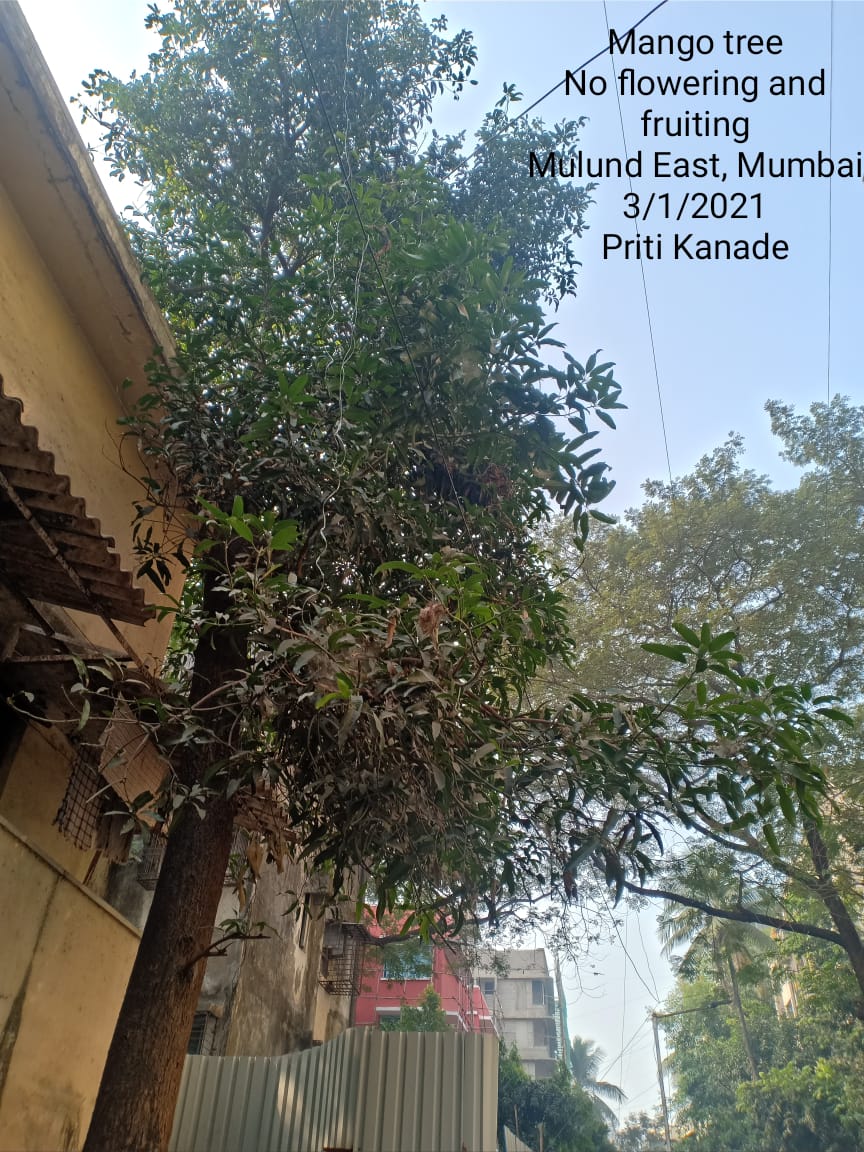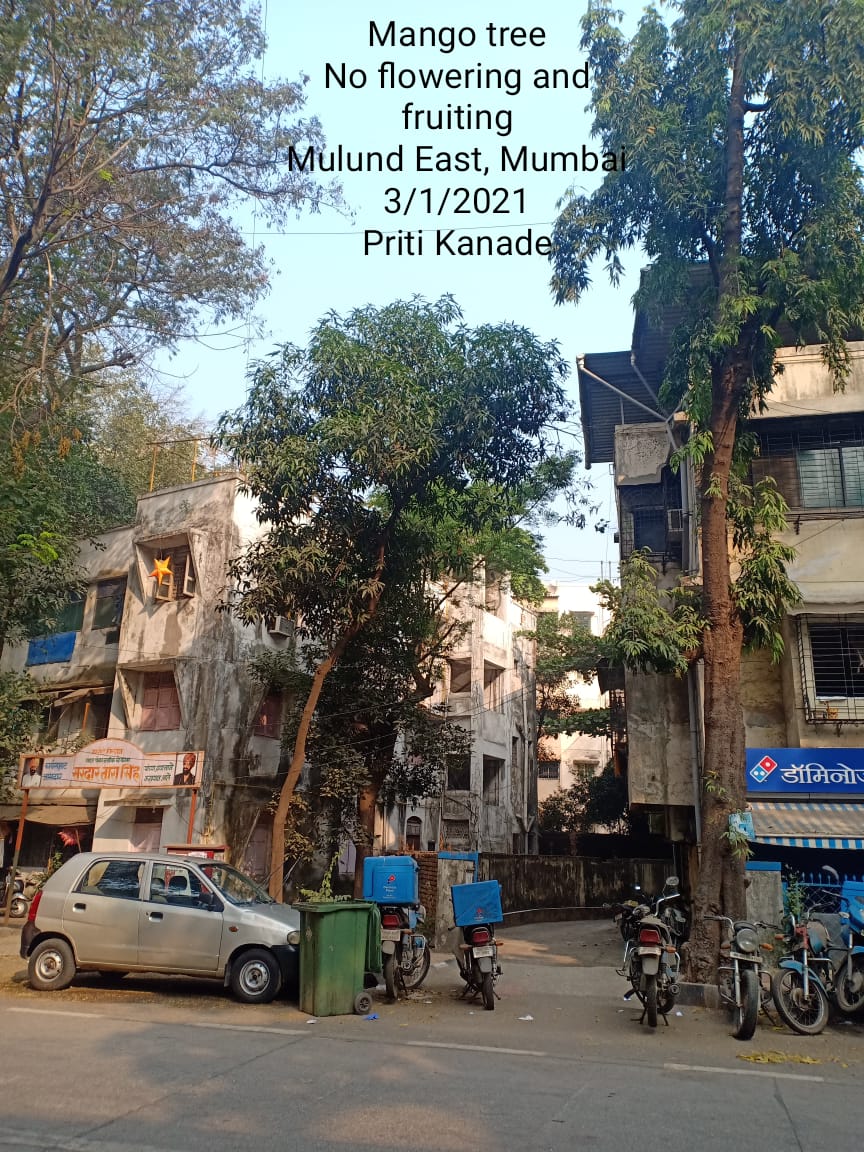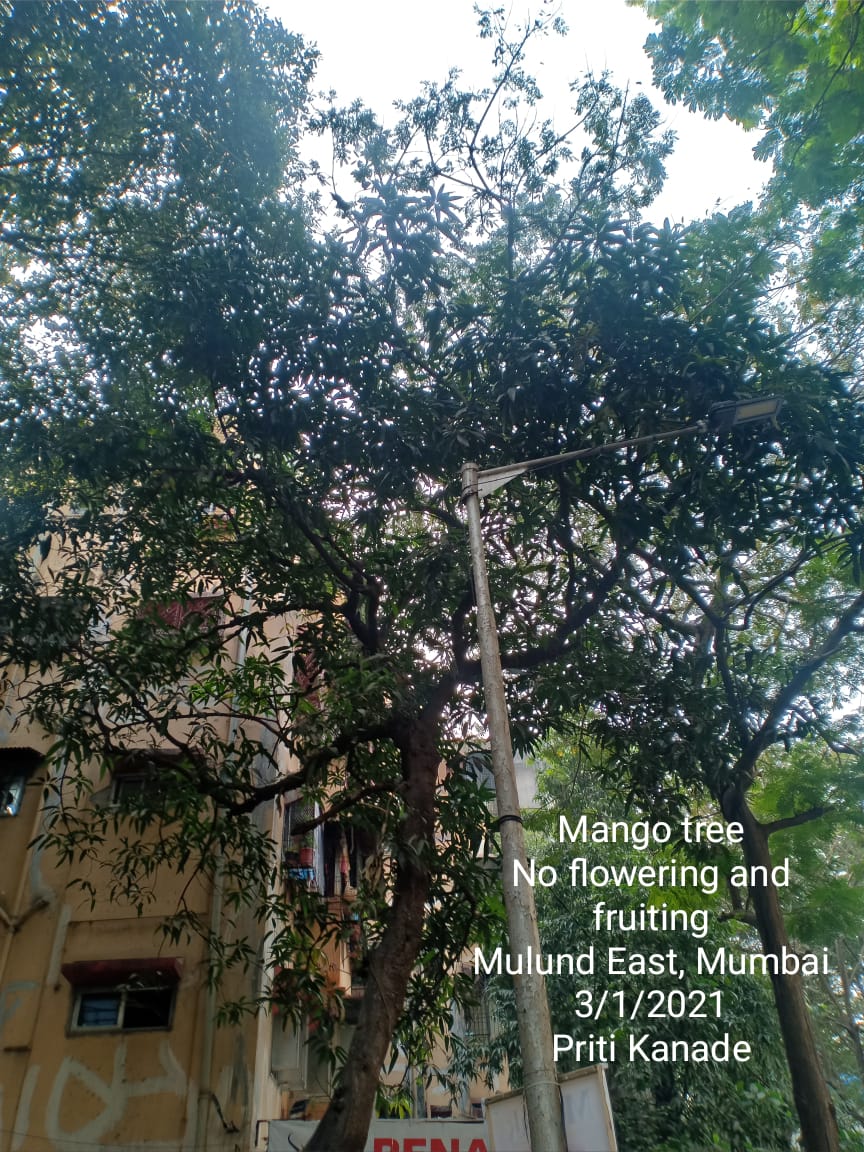 Mango trees were found to be flowering on 26 January 2018 and 2019 Republic Day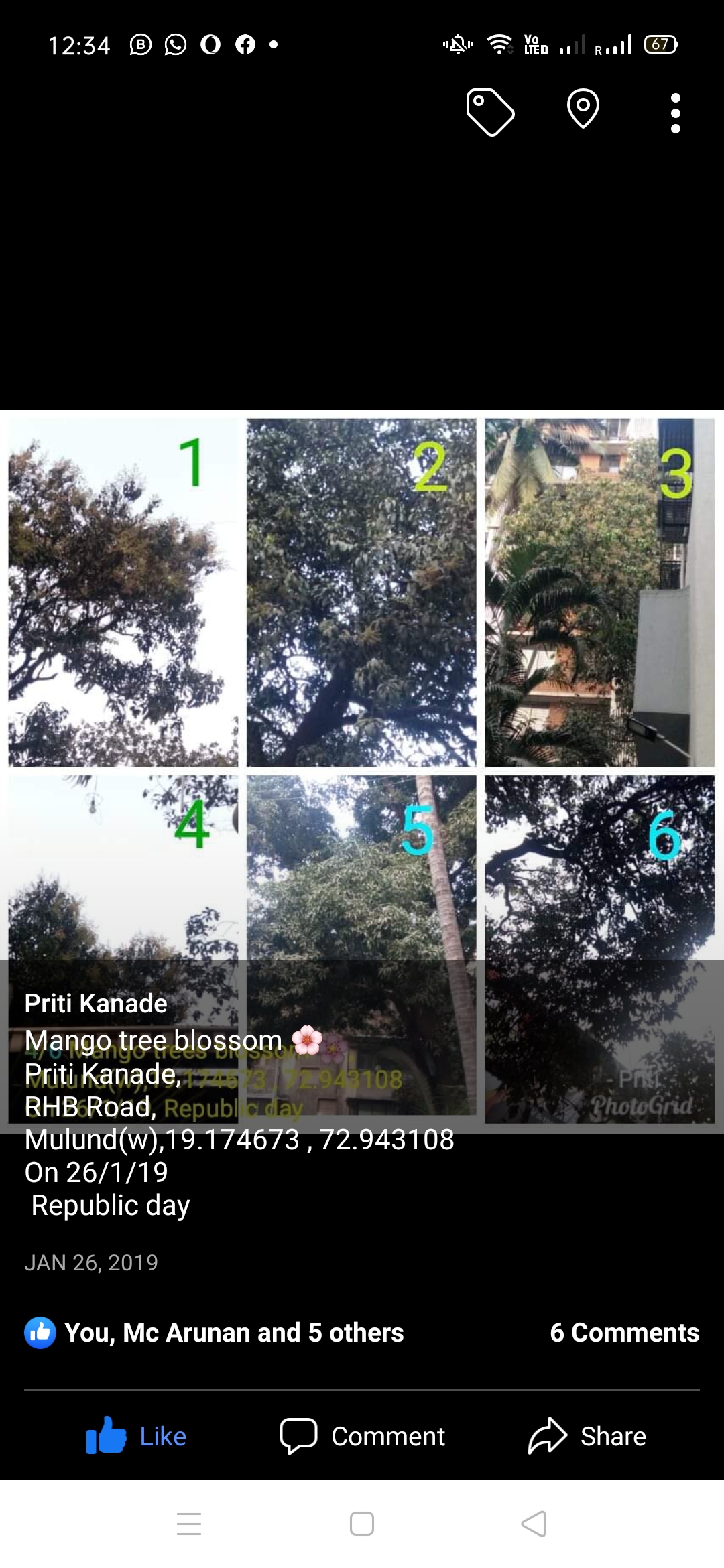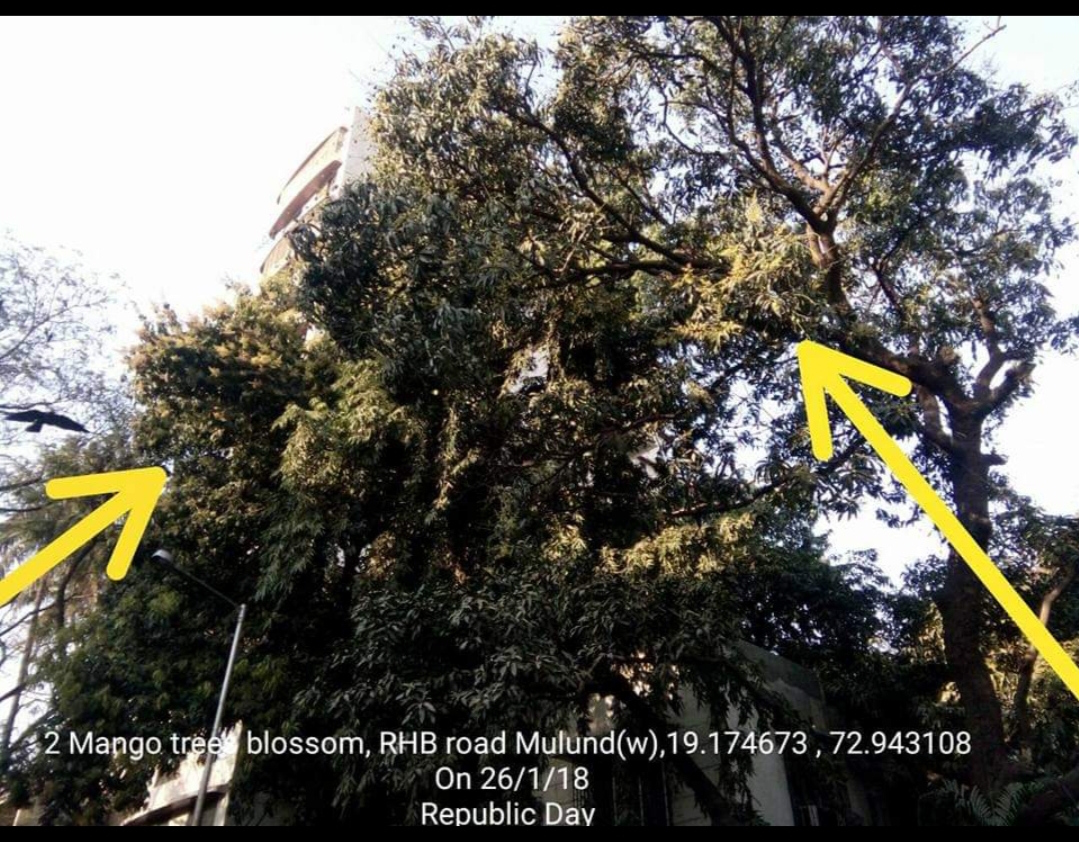 26/1/21 - Republic Day
Mango trees blossom
6/7 trees are flowering
Priti Kanade
Mulund (E), 19.1582° N, 72.9597° E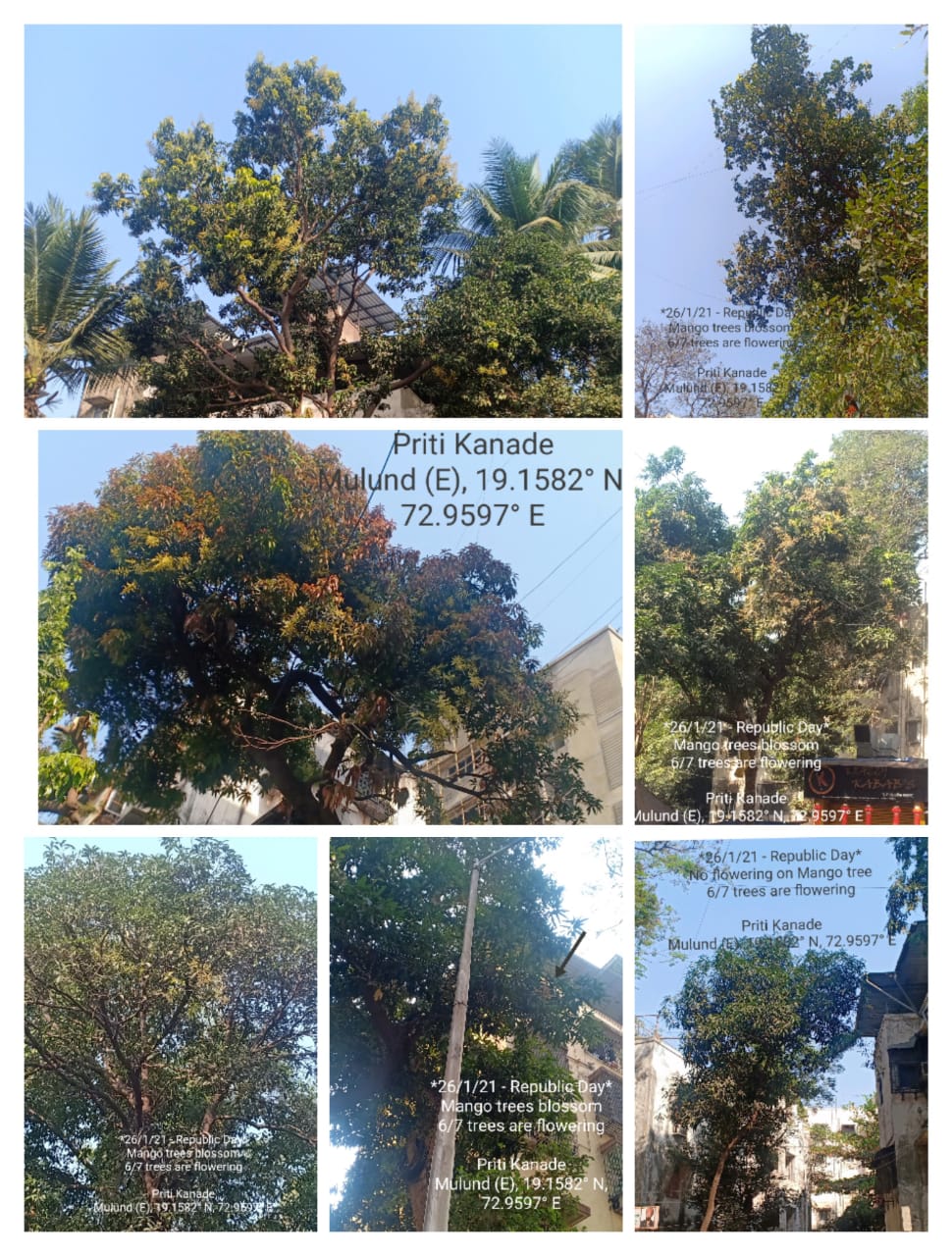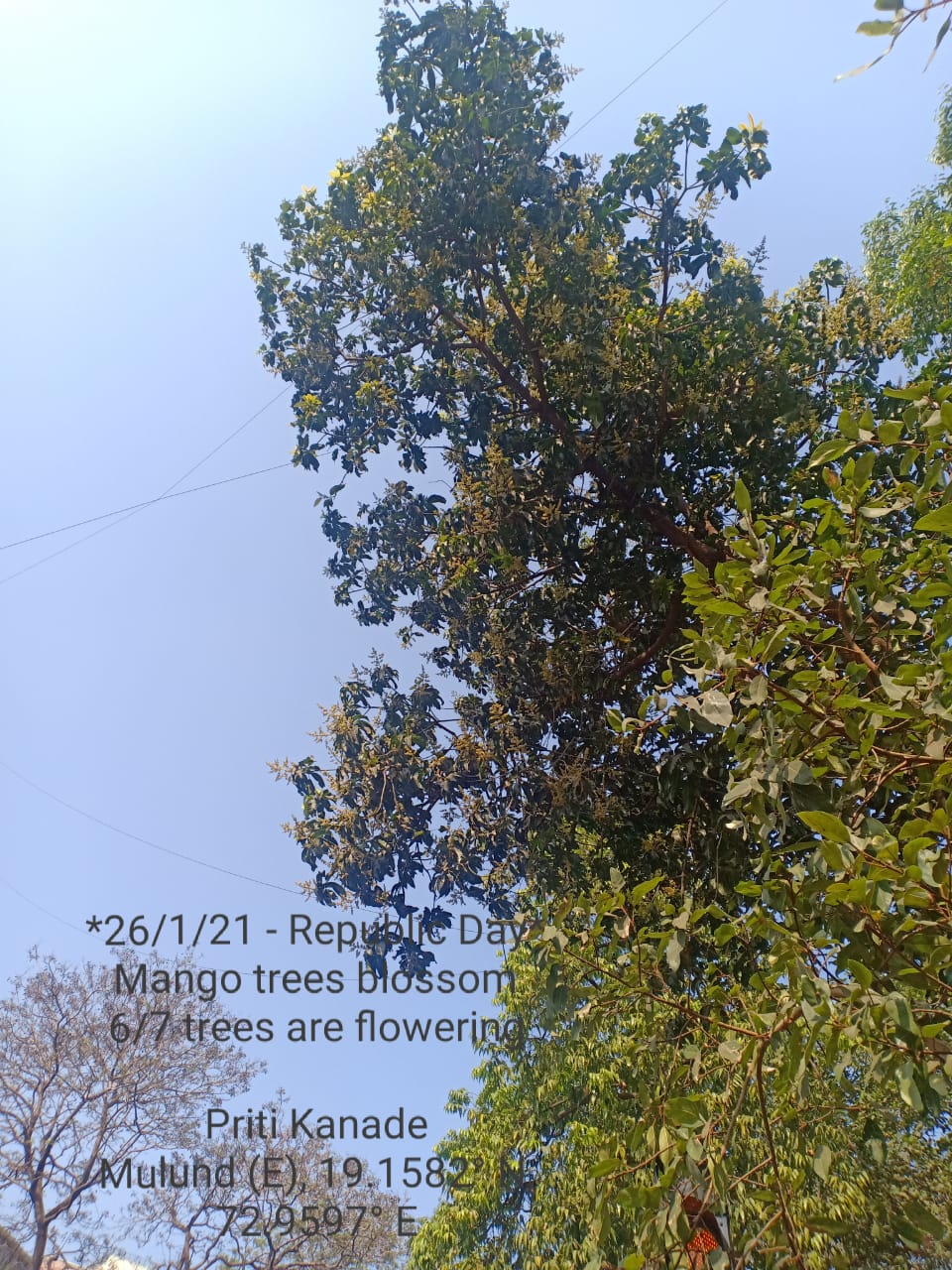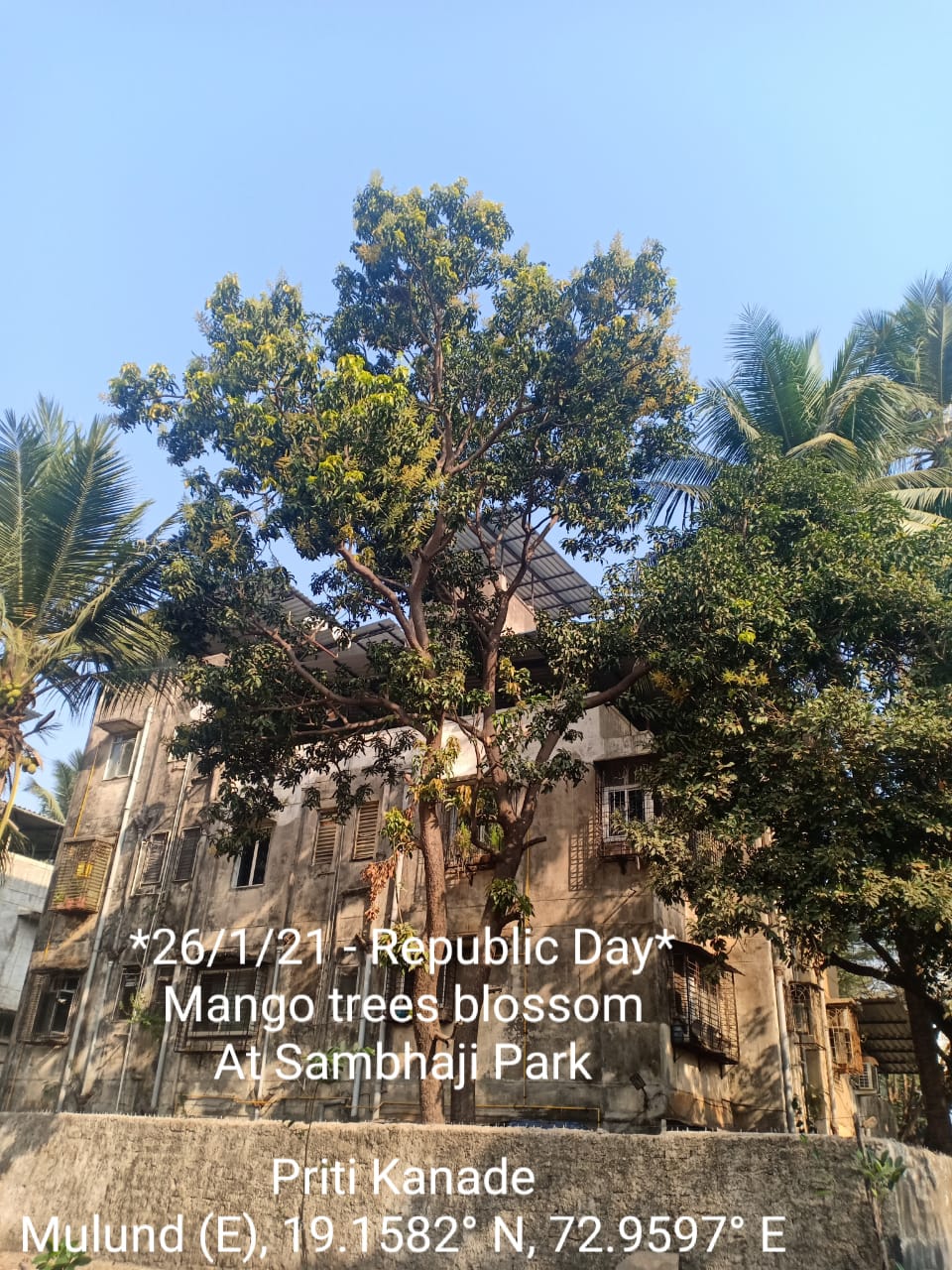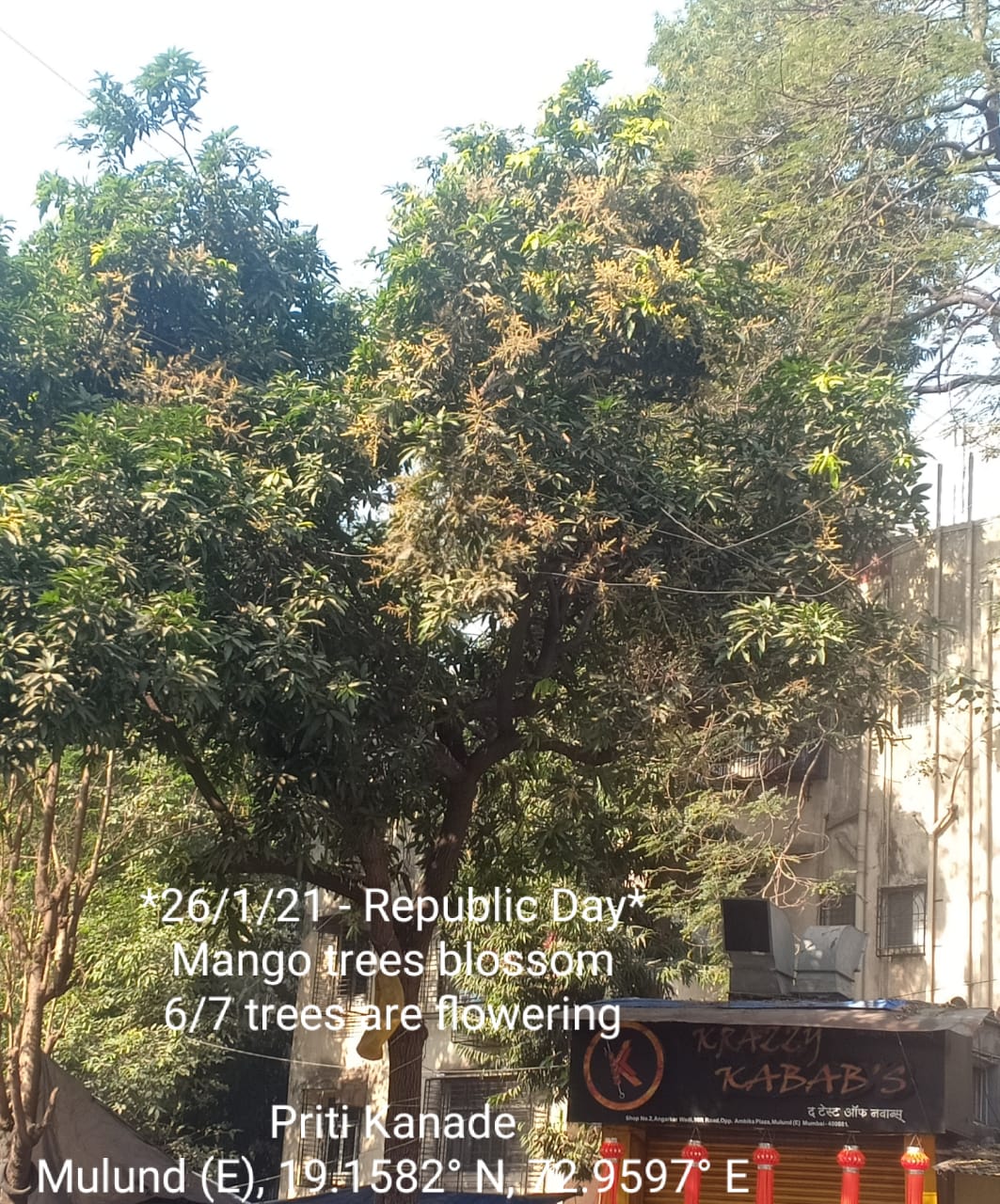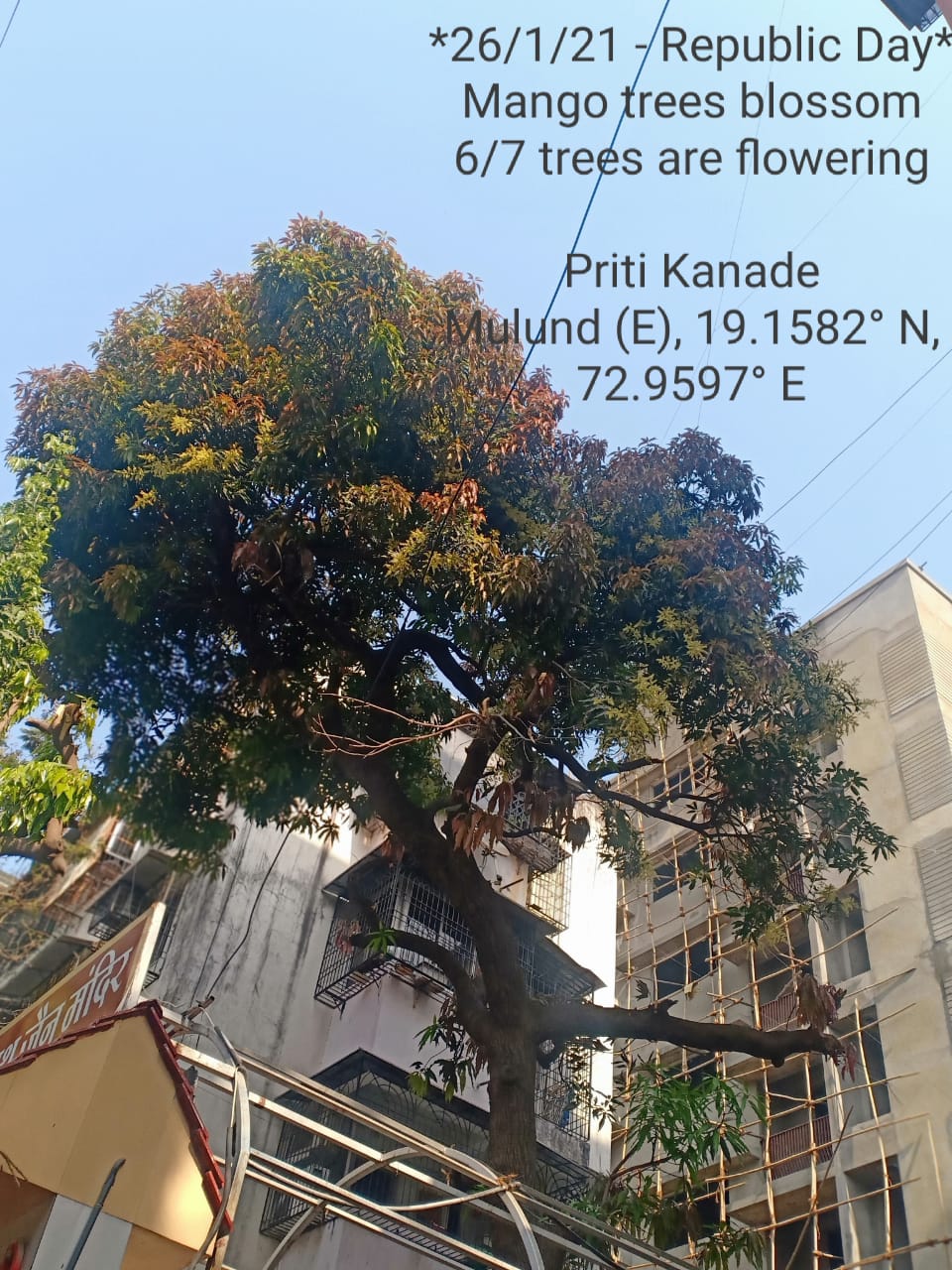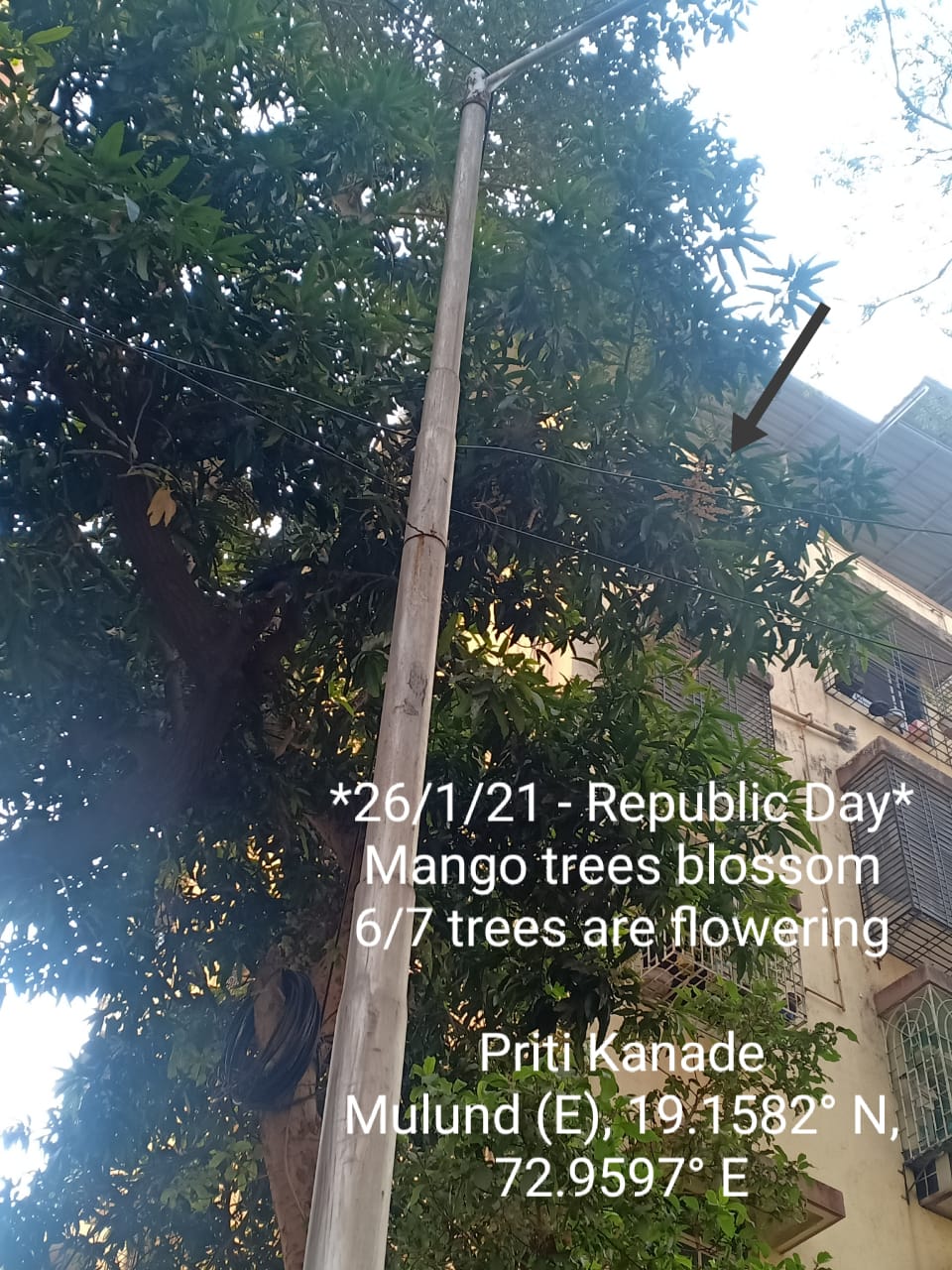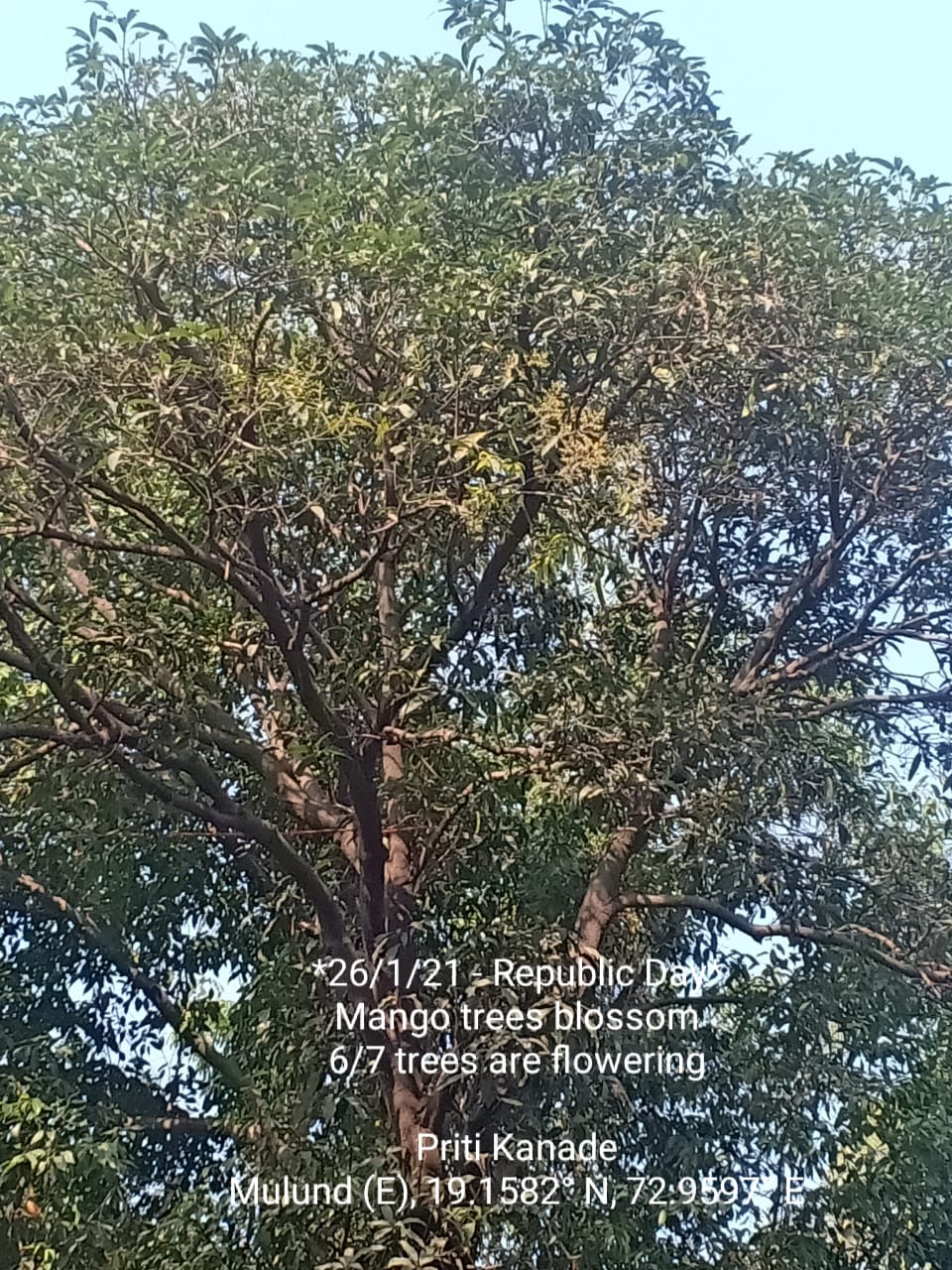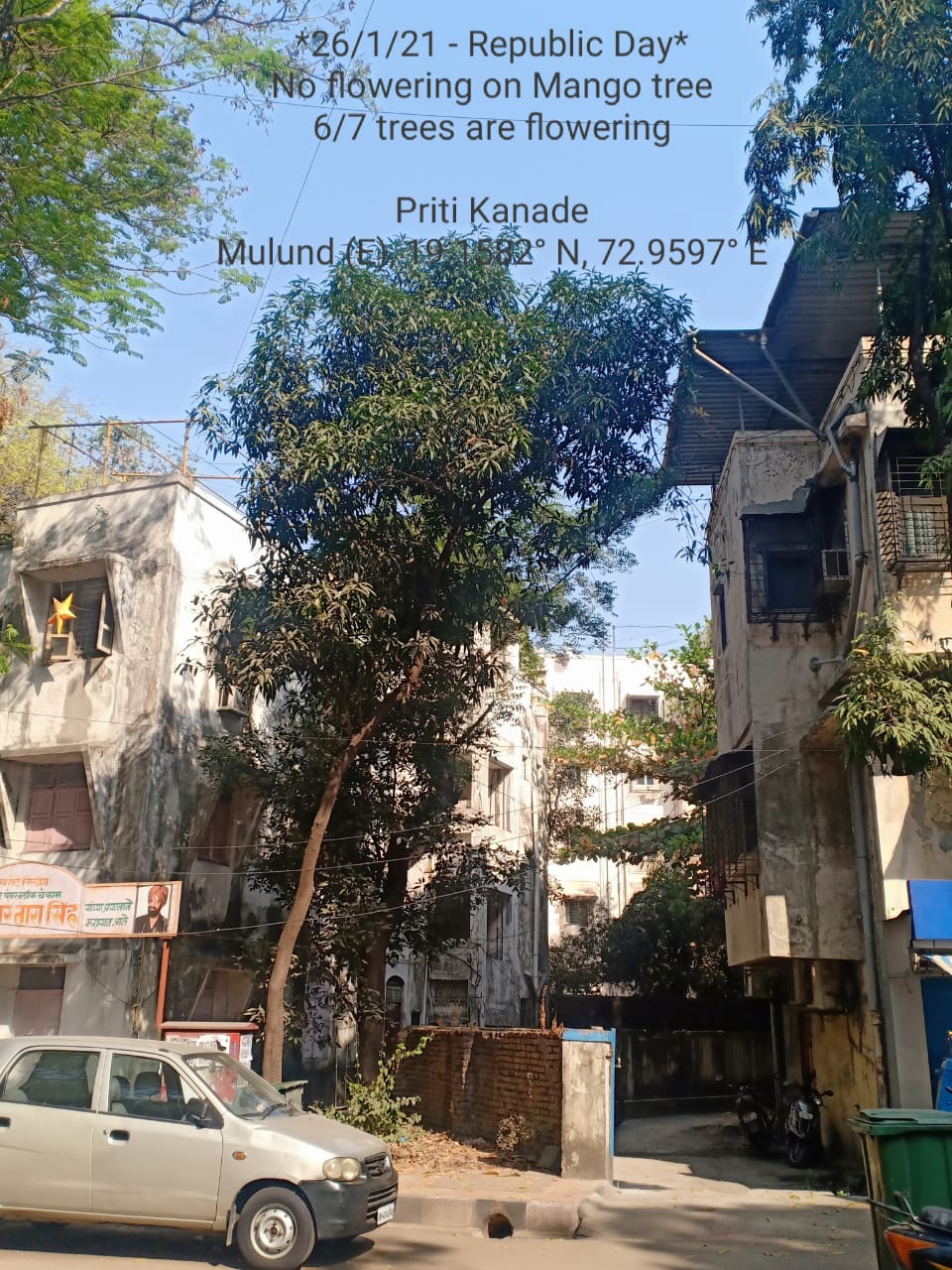 Good followup on every Republic Day (since 2018)!
Now that you have posted these photos on metaStudio (this platform), I would recommend you to upload the photos in the MangoForm from the next time and you should post them in this thread as well.
We are in the last week of January 2021 and 982 Mango Trees


have already been mapped so far (starting from the second week of September 2020)!
I encourage everyone reading this post to look around for mango trees (not necessarily yourselves, but you should ask friends and relatives as well) and send/upload their photos in i) the MangoForm ii) this thread; so that we can catch them in action and analyse the data that we are receiving in the Mango Workshop held every Tuesdays and Fridays in the CUBE ChatShaala from 8.30pm onwards.
Stay tuned!
Mango tree blossom


Priti Kanade,
Mulund(w), 19.1726° N, 72.9425° E
On 7/2/21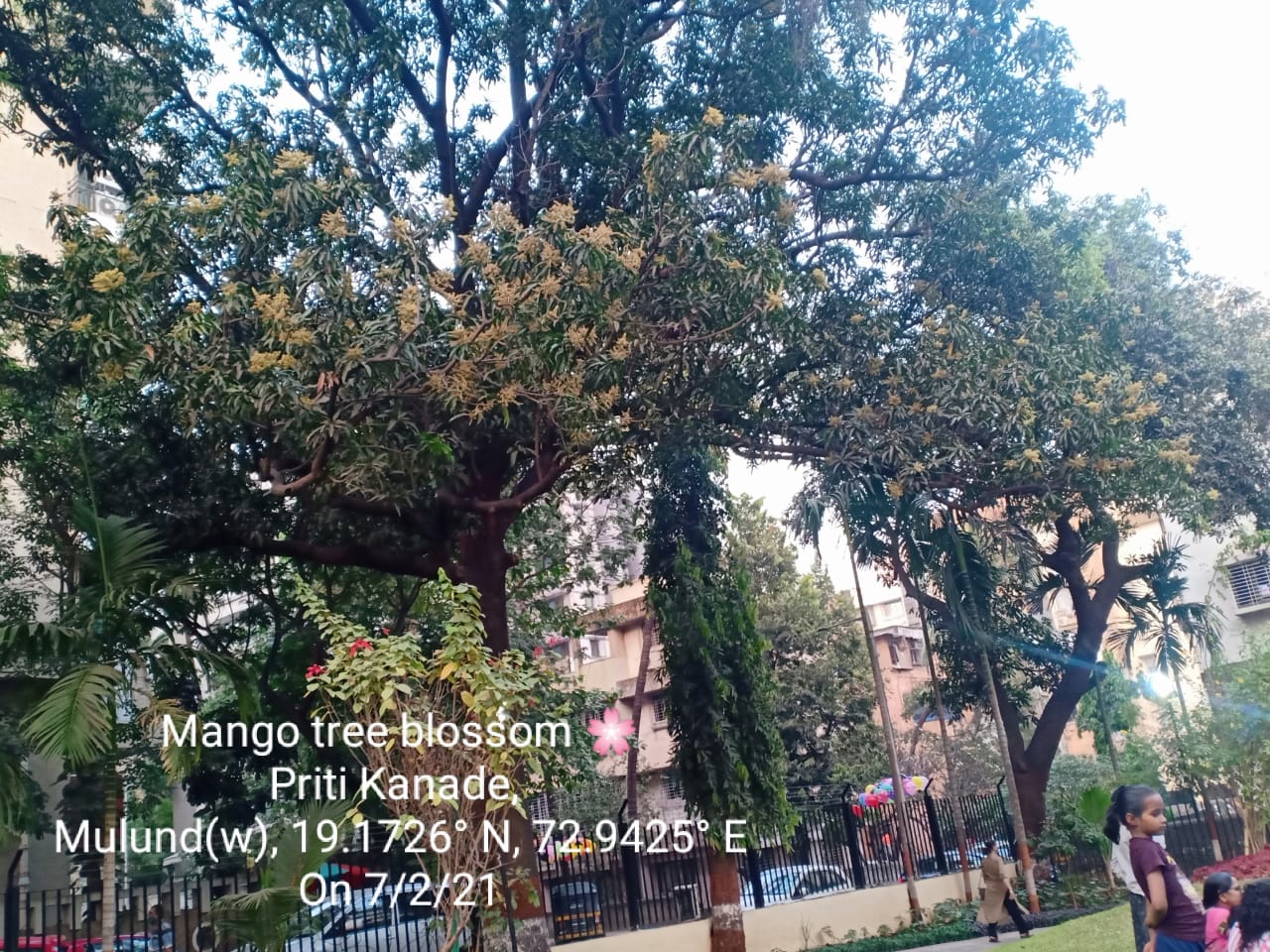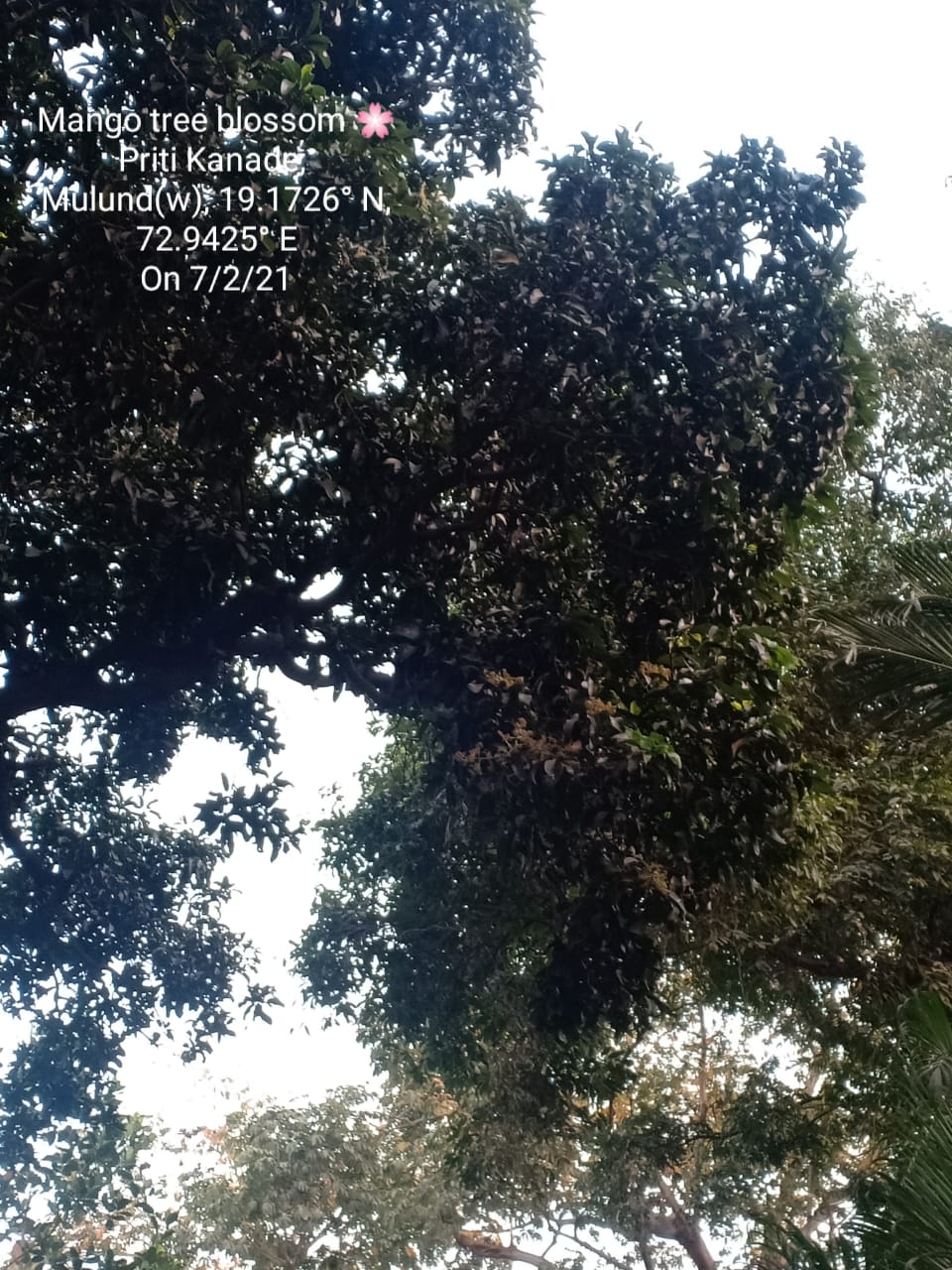 #Seasonomics
Mango fruiting @Mulund, Mumbai
1.3.21