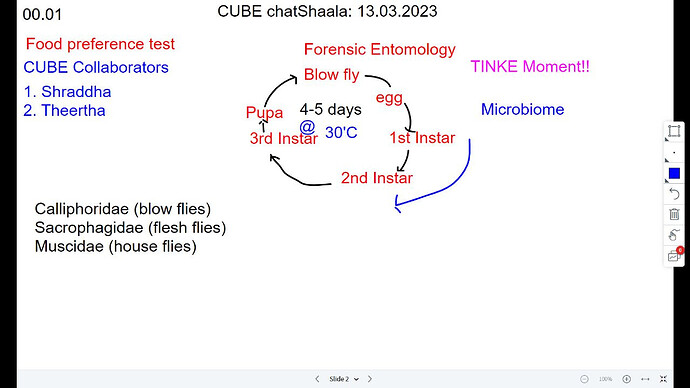 In today's CUBE Chatshaala, Dr. Meenakshi was joined from Punjab.
Dr. Meenakshi is working on Forensic Entomology specially on Succession of Blow flies model organism.
Forensic Entomology means use of study of insects to investigate crimes.
specially, those crime where death bodies are invoved.
Here,In Dr. Meenakshi's study, Blow flies were used to investigate crime.
Blow flies are first flies which attracted on flesh within less than half an hour.
Blow flies settle by eating fresh flesh and laying eggs on natural openings like eyes, nose, mouth of body flesh.
For feeding on flesh, flies released proteolytic enzymes so they will breakdown body proteins.
With help of study of life cycle completed by Blow flies, we can find out from how many days passed after death.
We can calculate not only days but also months by checking age of pupa of blow flies.
This was very interesting session to understand about - Forensic Entomology.
It would be great if all participants @KiranyadavR @Swaha @Theertha @Smiti @Himanshu @Komal Singh @Arunan @Sakshi1 @PChitralekha write about points which I missed and what are other points they understood from todays discussions.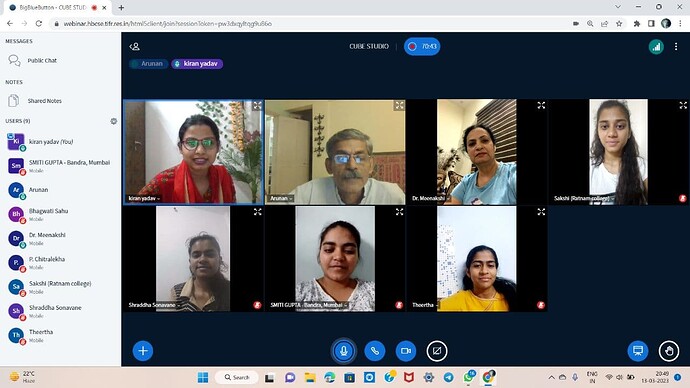 group photograph of participants from today's CUBE ChatShaala.(specifically with Dr. Meenakshi

).