24th June, 2021
Kothrud, Pune
Stray cat (Female)
Color: White (Below)- Orange/Black Strips (Above)
Eye color- Black
Age- 9-10 years old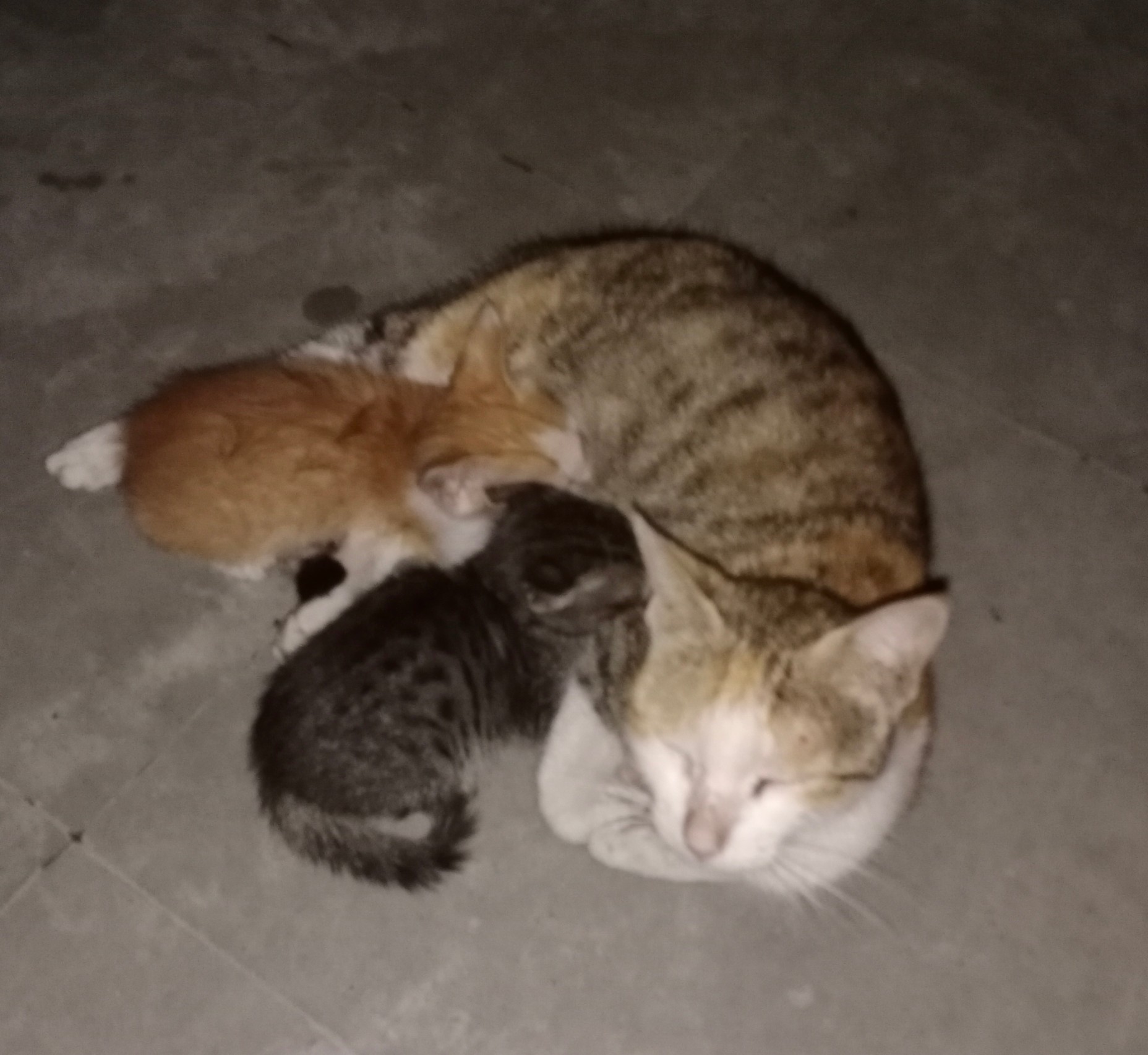 I was playing with my cats and her kittens in my garden. I left for 15 mins to attend to a call when I heard a dog barking from my front door. I opened the door and saw the first kitten unconscious on the floor. I had not seen the dog till then. I walked to my garden where I saw a black dog and it had the second kitten in its mouth. I shooed the dog away. It left the second kitten on the grass as it left my house. A few seconds after checking both the kittens, they had both passed away. Their mother had stayed up on the large tree the whole time but after the dog left, she came down and the first thing I observed was her smelling the kittens. After I picked them up from their spots, she continued sniffing those particular spots for the rest of the day.
The further observations were that every day for the next three days she would roam all around the house meowing very loudly and these shouts were longer than her usual meowing voice, which I viewed as a sign of grief or her calling out her kittens. She was also not as demanding and needy as before. On the fourth day, i.e., 28th June, 2021 I observed her yowling had stopped and she started playing and being needy more than the past few days.
I have seen this particular behavior in two of my adult cats after losing their kittens, but the same behavior was not observed in a cat I had, which gave birth for the first time.