Hi everyone
We are going to have a three-session webinar series of 30 mins each on the following dates:
Mo: 2:00 pm to 2:30 pm | 23 March
We: 2:00 pm to 2:30 pm | 25 March
Fr: 2:00 pm to 2:30 pm | 27 March
About the session:
3D printing is quite popular in the maker's community. We will explore openSCAD together which is a parametric 3D design software to design artifacts that we can later print.
You can read more about openSCAD here - https://www.openscad.org/
Click this link to join: Webinar
Looking forward to participation.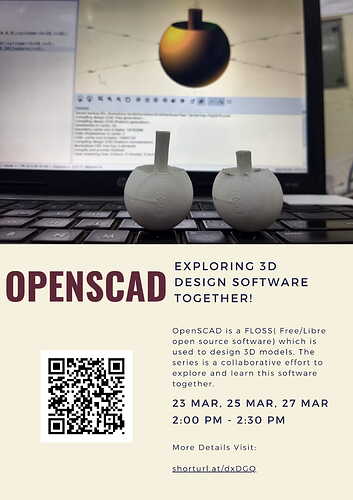 Thanks!
---
Updates - Post sessions
Webinar Recording 1
Webinar Recording 2
Summary
Session 1: We created a design for pen-stand and explored - cube(), translate(), rotate(), cylinder() and difference() commands.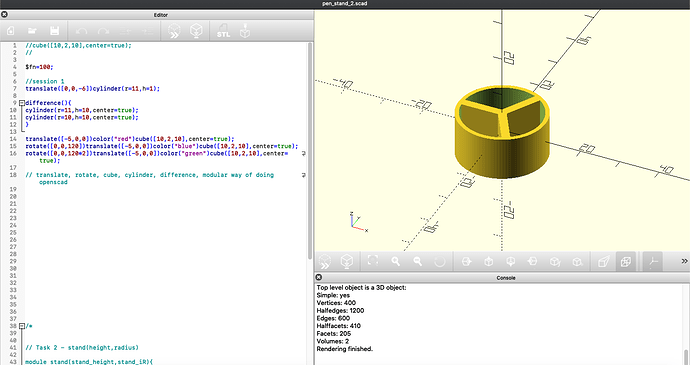 Session 2:
We parameterize the stand and made our design flexible and customizable.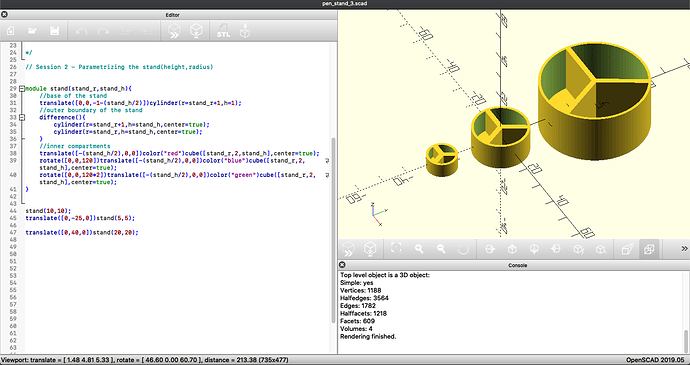 Useful links