1st October 12.00 am to 2nd October 2021 9.30 pm
History of Science is a well known subject which as it operates today, traces the history of science as a separate entity cut out from society to specific discoveries and inventions in science, however J.D Bernal wrote voluminous book named Science in History (inverted connotation) which locates Science not something abstract from society but situates it into society and history, reveals its relationships and shows scientific progress across progresses in historical times…
A must read book for Student of Science…
https://ee.humanitarianresponse.info/view/89c3ba1b73b352dfcf047835d5b5f08f?instance_id=75f5b8db-fef3-45c7-be3b-0e37f86d0205
Purple Peepal sprouting observed by DurgaPrasad at Chembur at 0930 Oct 1.
Interesting. Reference? @Rahil Mudgal
Page 4 "Thorax. Scutum with narrow dark scales and 3 pairs of prominent small white spots". Link: http://mosquito-taxonomic-inventory.info/sites/mosquito-taxonomic-inventory.info/files/Huang%201977_0.pdf



Aedes Vittatus Mosquito found in khalasiline, kanpur. Date: 1st october, 2021. It can be identified by the four dots on it upper thorax region. Time: 10.45 AM. Picture By. Rahil



Aedes Vittatus Mosquito found in khalasiline, kanpur. Date: 1st october, 2021. It can be identified by the four dots on it upper thorax region. Time: 10.45 AM. Picture By. Rahil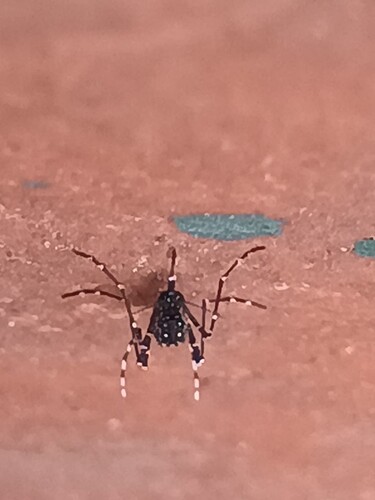 Aedes Vittatus Mosquito found in khalasiline, kanpur. Date: 1st october, 2021. It can be identified by the four dots on it upper thorax region. Time: 10.45 AM. Picture By. Rahil

From the Vault of CUBE Ranchi
12-03-2019
~2 years 9 months ago
Objective: To isolate soil Nematode
Ismail Yasir of CUBE Ranchi prepared something like this to isolate soil Nematode.
@Anshu Kadam (Nematodes) @Bivas Nag Cube @Batul Pipewala Kolkata @Shivam CUBE NEMATODE
and others…




Reference please
Page 4 "Thorax. Scutum with narrow dark scales and 3 pairs of prominent small white spots". Link: http://mosquito-taxonomic-inventory.info/sites/mosquito-taxonomic-inventory.info/files/Huang%201977_0.pdf



please describe the set up
Our College is hosting celebration of World Fungus day tomorrow
Program starts at 9.30 am onwards.
Please register to attend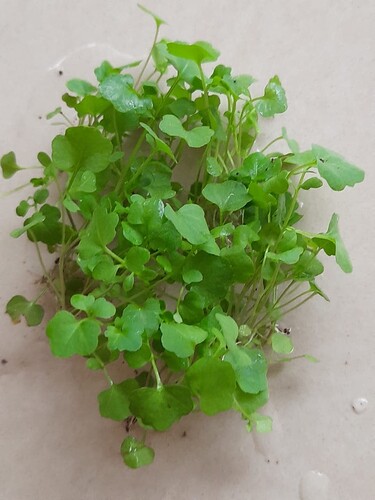 1/10/21.fresh cardamine plant .plant brought from Munnar introduced to Kozhikode Kerala. it is the close relative of the powerful model system Arabidopsis thaliana. Belongs to the mustard family.CUBE Home lab Kozhikode Kerala.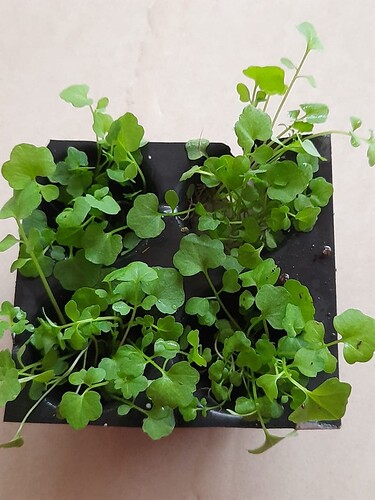 Date:1/10/21.young cardaminr plant CUBE home lab Kozhikode Kerala.
Date:1/10/21.seedpods of cardamine. seedpods containing ~15seeds
VIDEOS SHARED BY SIDHY PP AT 9.06 AM
SLTT - I
Single line culture of fruit fly.
Started on 16 August 2021.
TRSV medium prepared on 15 /08/2021.
46 days old culture bottle have ~ 12 flies , 4 pupae , 0 larva on 01/10/2021.
Immediate objective: Maintain the single line culture stock by transferring the flies to fresh medium.
Short term objectives :
1.Family level identification.
2. Conduct experiments based on observations and hypothesis.
3. Understand the life span of fruit fly.
Long term objectives :
1.Genus and Species level identification.
2. Olfactory sensitivity test.
Location: Thanniam, Thrissur, Kerala.
By Sidhy.P.P , CUBE S N College, Nattika.
SLTT - H1
Transferred ~20 flies from SLTT-H on 04/09/2021. TRSV medium prepared on 03/09/2021.
01/10/2021 (27 th day) : ~ 15 flies , 8 pupae , 0 larva.
Location: Thanniam , Thrissur , Kerala.
By Sidhy.P.P , CUBE S N College, Nattika.



Ants carrying their food. Date:2/10/21 ,time10:25, shaharuban sn cube nattika.
What do u'll cubists do after getting Fruitflies in the culture…? Do u'll remove the cotton and let Fruitflies fly away… or keep the culture bottle or study any other objective?
Plz give me some suggestions
Date - 2 October 2021
Location - St.inez panjim homelab
Data collector - Seema Suthar
[MHSS CUBE GOA]
𝐖𝐡𝐚𝐭 𝐚𝐫𝐞 𝐭𝐡𝐞𝐬𝐞 𝐨𝐫𝐠𝐚𝐧𝐢𝐬𝐦𝐬 ?
𝐚𝐧𝐲 𝐬𝐩𝐞𝐜𝐢𝐟𝐢𝐜 𝐧𝐚𝐦𝐞 𝐟𝐨𝐫 𝐭𝐡𝐞𝐢𝐫 𝐦𝐨𝐯𝐞𝐦𝐞𝐧𝐭 ?
Data collector - Seema Suthar
location- St.Inez Panajim Goa.
timing of video- 7:43pm
data of video- 29 Sept 21…
I found second spieces of oxalis
When are you planning to transfer these flies to fresh medium bottles? @Sidhy Kerala Drosophila
Please take close up photos of wings of flies from these bottle after transferring them to fresh bottles. Plenty of wings should be there.
Is it not a good idea to post short videos for getting convinced of your claim? @Shahruban CUBE
Don't you want to see whether the flies you trapped from your home are the Nobel winning model systems, called Drosophila melanogaster?
Why don't you make a guess? Please observe more closely? Please ask yourself some questions.
Do you have mosquitoes at Inez, Panaji? @Seema CUBE
Please give reference whenever making claims @Janhvi Deshmukh
[12:37 PM, 10/2/2021] Arunan HBSCE: Please give a essential information. @Janhvi Deshmukh
[12:38 PM, 10/2/2021] Arunan HBSCE: Is not references important when making claims? @Janhvi Deshmukh
You studied activity pattern of fruitflies on tomato and predicted that flies must be sleeping at night that's why they didnt came . Right ? You must have thought something like this
Why not continue with that objective when flies are in the bottle ?
What would you like to study with your flies in the bottle ?
Which topic of your subject do you like can we find if we can use these flies to solve the questions of your subject ?
Which subject do you like ?
@Arunan HBSCE
Can they be mosquito larvae ?
Yes they look very similar to Mosquito larvae! This is a breeding site for mosquitoes! Please discard the water which is accumulated. In this. @Seema CUBE @Janhvi Deshmukh
Collecting fresh mosquitoes | PEARG in the field – PEARG Mosquito larvae movement is like this. And it seems pretty similar to the Organisms that you have in your pot . @Seema CUBE what do you think? @Janhvi Deshmukh @Aastha Ahuja Cube @Gaurangi CUBE @Hina Mudgal Kanpur CUBE @Arunan HBSCE
Shouldn't we add salt / oil to kill these larvae
They will complete their life cycle and convert into mosquito and can become agents to carry several disease causing microorganisms
Can we predict from the movement or from their appearance that which specie larvae can they be ?
Yes, they are larvae of Aedes.
Yes Sir
[3:17 PM, 10/2/2021] Arunan HBSCE: How? Evidence? @Dr. Sarita kumar Delhi CUBE
[3:18 PM, 10/2/2021] Arunan HBSCE: In that case, let's plan @Seema CUBE
Yes I hv seen the fruitflies in bottle to b less active at night…
I'll try to observe them more carefully today if some of them r active or all r sleeping…
[3:27 PM, 10/2/2021] Seema CUBE: Oh ys

U r right!
[3:28 PM, 10/2/2021] Seema CUBE: What doee salt/oil do that they affect their lifecycle ? @Aastha Ahuja Cube
Aedes larvae have a typical wriggling movement. The respiratory siphon at the end of abdomen is distinct. These generally try to aggregate in the corners or bottom of the container and move vigorously towards the water surface to breathe.
Anopheles larvae have negligible siphon and they are generally seen lying parallel at the water surface.
While Culex show a slower movement and they often hang to the water surface with the help of comparatively larger siphon.
OK why I think salt will kill the larvae that is because of osmosis :- let's take an example -
You remember the time when your mother would soak resin / kishmish or any cereal in water, what happens is that at that time water goes into the resin and why that happens is because water content is less inside the resin and more outside the resin that movement of water into the resin is osmosis
Now you may also remember that we read in textbook that if we increase the solute / salt in the solution of resin to a level that it is more when compared to that of the solute inside the resin now since the solute is more in the environment we call it hypertonic solution where resin is kept and in that hypertonic solution water is less when compared to water inside …
What happen to onion or cucumber slices when we add salt …
Water should come out of the onion or cucumber I think
Reason ?
[3:55 PM, 10/2/2021] Seema CUBE: Yes den they will surely shrink and die…
This concept happens only in those cases wherein org lay eggs in water rt?
[3:59 PM, 10/2/2021] Seema CUBE: Yes agreed


I think that is the science of making pickles. This way veg is preserved for long.
How can salt help in preserving pickles?
It prevents growth of bacteria
Maybe no even if we add salt to the larvae of butterfly whose egg is not laid in water rather on leaves then also the salt on larvae would cause the water to come out of its body and the larvae would die
Salt dissolves out the water, that decrease the water availability to the microorganisms, that prevent them from growing. Sugar also act in a similar manner.
What abt in case of Fruitfly larvae?
Butterfly larvae (catterpiller) have a outter well defined covering that protect them, salt render harmless.
Fruitfly larvae like to be in liquid media for their motility, they might consume the salt in media and die, which will not happen in catterpillers
I think it would die but do we really want to prove it

no let's not kill it
They look like mosquito larvae to me @Seema CUBE
I think salt itself can also kill the microorganisms
Salt is nacl right and if we increase ions then they can be harmful for the microorganisms I am not able to explain it now I don't know why I am thinking of the ions required to maintain the potential of cell membrane maybe that potential will get harmed
I may not know how salt itself can be harmful of microorganism? If any one has some idea help please …
[4:38 PM, 10/2/2021] +91 98297 80892: I think that due to increase in salt concentration outside the cell due to which the cell will loose its water due to osmosis
[4:39 PM, 10/2/2021] +91 98297 80892: So this decrease in water concentration will be harmful
Microbes really prefer to grow on substances with good water content.(water activity scientific term applied here- mesure of water available to organism). Wonder why microbes generally dont spoil biccuits easily, but can mildly spoil curry, and greatly spoil milk, kept outside for same time.
Why is salt water gargling advice when there is "GALLE MEIN KHICHKICH"

[4:45 PM, 10/2/2021] Aastha Ahuja Cube: Ok only osmosis is the concept behind using salt water in all these cases
[4:45 PM, 10/2/2021] Aastha Ahuja Cube: And salt itself is not doing anything to these organisms
No, before even osmosis take place that can kill organisms, organisms are not given a chance to grow by reducing the water content. On a raw tomato organisms are present but dont grow, but start growing as soon as the inner part is exposed (spoil a damaged one)
Interesting @Janhvi Deshmukh I am more interested to know why are they sleeping at at 12 pm?
Are they really sleeping? @Sunita Chahar CUBE @Arunan HBSCE
From the Archive of CUBE Ranchi
Date-08-03-2019
The snails would crawl up to the lid and fall from the lid upside down, breaking their shells ultimately. To prevent the shell damage, I had placed 3 layers of banana leaves at the bottom of the glass container that I had in college, so that even if they fall, they don't damage their shells.
Later, I realized that it was more tedious to clean the container placing the layers of banana leaves.
It picture I click in morning @Lakshmy PJ CUBE